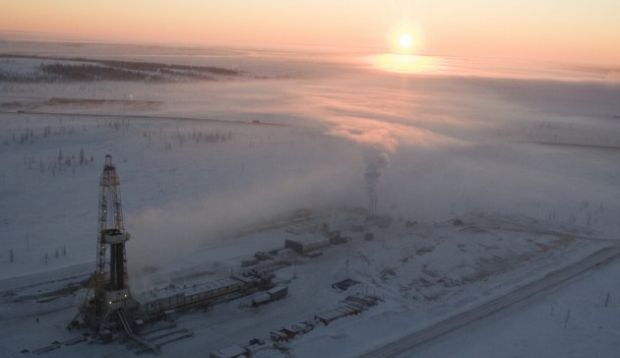 Photo from rosneft.ru
By 0847 Moscow time, Brent futures increased by $0.34, to $55.00 a barrel, while futures for WTI were up by $0.72, to $49.56. On Wednesday, Brent fell by 3%, while WTI was down more than 2%, according to Reuters.
U.S. crude stocks rose last week by 4.9 million barrels to a record volume, according to the Energy Information Administration, against the forecast growth of 3.7 million. 
"For today, we should expect some recovery considering prices have been dropping," said Daniel Ang of Phillip Futures in Singapore in a note, adding news of industry restructuring and lower oil rig counts had been temporarily pushing up prices, but crude production still hadn't actually declined.
Brent prices rose by 30% compared to the January low of $45.19 a barrel, but the data still point to a glut of oil on the world market.
"It is difficult to declare with conviction that oil is back in a bull market," Nomura analysts said in a note dated February 11.
"It will probably take a few months for the reduction in energy capex budgets to be fully reflected in business activities," the analyst added.
Meanwhile, Saudi Arabia's Oil Minister Ali Al-Naimi met with the Chairman of the Board of Directors of Gazprom Viktor Zubkov and Algeria's Minister of Justice Tayeb Louh to discuss cooperation among OPEC and non-OPEC countries, the Saudi news agency SPA reported.