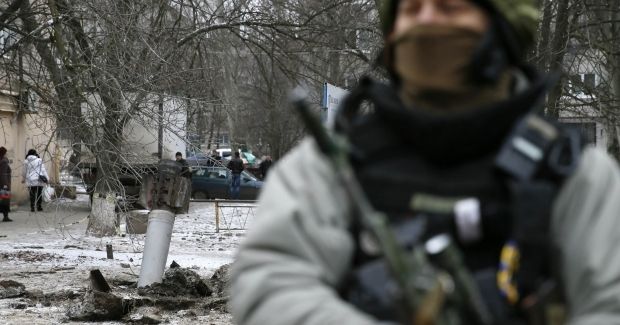 REUTERS
"It is necessary to allocate UAH 5 million to the Donetsk Regional State Administration in order to implement all necessary measures connected to the disaster management [following the events] of February 10, 2015 in Kramatorsk, and to provide financial assistance to the victims and families of the victims," the document says.
In addition, the Ministry of Finance is instructed to carry out these expenses from the contingency fund of the state budget.
Kramatorsk was attacked by Smerch rockets armed with cluster munitions on Tuesday, the day before the Donbas peace talks were held in Minsk. Ukrainian sources say 16 people were killed and 64 wounded in the attack, which occurred well behind the current front line.
According to the OSCE, the rockets were launched from the south-southeast.
The Ukrainian military said the rockets were launched from the south-southeast, from the militant-held town of Horlivka, about 90 kilometers away.
Smerch rockets have a maximum range of 90 kilometers.