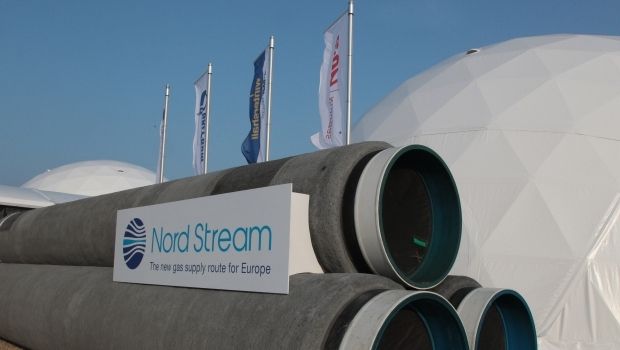 Photo from gazprom.ru
The United States has spent years trying to derail a controversial Russian gas pipeline in Europe. France may have just found a way to kill it – and possibly strangle Paris's newfound rapprochement with Berlin at the same time.
This Friday in Brussels, the Council of the European Union will vote on a seemingly arcane directive meant to apply European Union market rules to energy projects that start in a third country – like the Nord Stream 2 pipeline from Russia, Foreign Policy said. 
In a surprising about-face, first reported in the German press, France has now decided to back the directive. That risks angering Germany – which really wanted to build the pipeline with Russia – and potentially dooming the $11 billion energy project, a priority for Russian President Vladimir Putin.
Read alsoExpert suggests way for Ukraine to undermine Nord Stream 2
The rules change, which has been under discussion in different forms for over a year, could have an impact on far more than just this one project. By ensuring that third countries have to play by EU rules in the energy business, Brussels appears to be taking square aim at one of Moscow's favorite weapons: its use of energy exports to pressure smaller neighbors, especially in Central and Eastern Europe.
"If this goes through, Russia couldn't play geopolitical games with pipeline projects," said Alan Riley of the Atlantic Council.
The Nord Stream 2 pipeline has been hugely controversial since Russia's Gazprom and a handful of Western companies announced it in 2015.
Moscow likes the idea of having a second direct route to its biggest European customer – especially a route that bypasses Ukraine, which it sees as a pesky neighbor and unreliable partner in shipping gas. Germany likes the project, because it would double the amount of cheap Russian gas piped straight to Europe's biggest economy – one that needs more natural gas as it weans off coal and nuclear power. (Though early last year, Germany started to think about the broader geopolitical, and not just commercial, aspects of the project.)
But many countries in Central and Eastern Europe – not to mention the United States – have hated it since day one, fearing that it would only redouble Europe's reliance on Russia for energy supplies at a time of rising tensions between Moscow and the West.
Ukraine, in particular, sees Nord Stream as an existential threat, one that would literally cut it out of the path of Russian exports, potentially leaving it without supplies and depriving it of billions of dollars in much-needed transit fees. Other Eastern European countries also fear that Nord Stream would give Russia even more ability to tamper with gas supplies to Europe, as it has done repeatedly in the last few decades.
"Poland views the Nord Stream 2 as a significant threat to the peace and security on the European continent from the point of view of deepening European countries' dependence on Russian energy and the prospects for an escalation of Russian aggression against Ukraine," Polish Foreign Minister Jacek Czaputowicz said late last month.
And since the Obama administration, Washington has been opposed to the project. That opposition has only grown after President Donald Trump took office, pushed by a U.S. Congress increasingly inclined to punish Russia for invading Ukraine and meddling in the 2016 U.S. election.