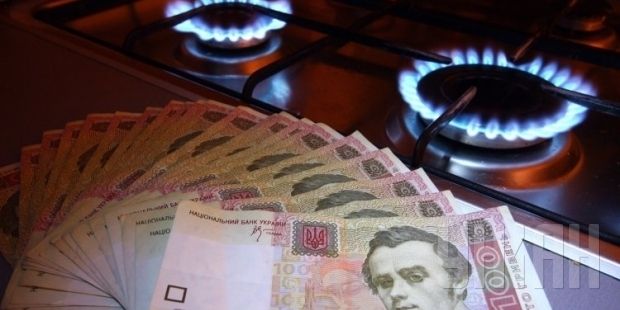 UNIAN
"We have a strategy. We'll have a more comprehensive approach. In any case, we have to review the prices for gas. The situation is changing all the time - the devaluation, the change in the price of gas. I think that in the future the price for gas and heat for population will be reviewed on a quarterly basis," Demchyshyn said.
However, he said that the first step to higher tariffs may take place in the near future, and then either in the fourth quarter of 2015 or the first quarter of 2016.
In addition, he said that the tariff increase will take place with simultaneous fuel-saving measures.
"We will reduce the consumption by various means - by tariff and non-tariff methods," Demchyshyn said.
"The Ministry of Energy is considering different ways, up to limiting [energy supplies] to households," he added.
As reported earlier, Ukrainian Prime Minister Arseniy Yatseniuk said that the Ukrainian government planned to equalize gas prices and utility rates within two years, changing the system of subsidies.
The increase in tariffs for housing and communal services was one of the requirements of the International Monetary Fund to resume lending to Ukraine under the Stand-by program. Therefore, after the overthrow of the regime of former Ukrainian President Viktor Yanukovyc, the new government headed by Yatseniuk decided to raise tariffs for housing and communal services for the population to economic levels.
Thus, the cost of gas for the population since May 1, 2014 has increased by 1.5 times, from UAH 720.54 per thousand cubic meters up to UAH 1,089 per thousand cubic meters.
On June 1, the National Commission responsible for regulation in the energy sector, raised electricity tariffs for the population by 10-40% depending on the volume of its consumption.
In addition, the National Commission, which carries out the state regulation of public utilities, took a decision to raise tariffs for centralized heat supply by an average of 40% from July 1, 2015.
However, in the spring of 2014 the Cabinet of Ministers approved a schedule for tariff increases for natural gas for the population up to 2017, depending on annual consumption. In particular, the government proposed the following schedule of increases in gas prices: from May 1, 2015 - an increase of 40%; from May 1, 2016 - 20%; and from May 1, 2017 - 20%. However, the government has said this schedule will be revised soon.
In addition, the Ukrainian government will allocate a total of UAH 12.5 billion for subsidies, Yatseniuk said on Monday.