Hryvnia falls to UAH 28 to dollar on interbank market
Hryvnia quotations against the dollar on the interbank currency market on Friday fell to UAH 27.50/28.05 to the dollar, a broker at a commercial bank has told an UNIAN correspondent.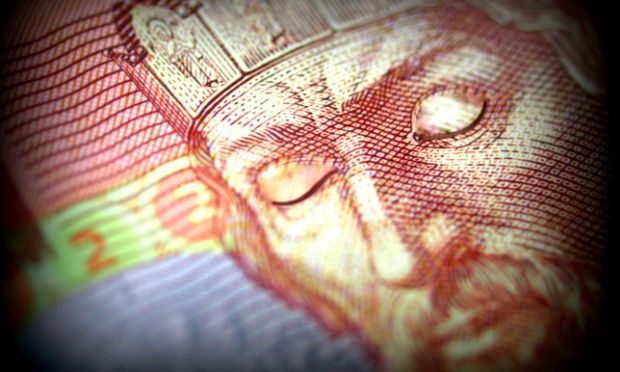 Photo from zn.ua
According to the source, trading on the market has intensified, but the quotations were varied and the market had no vision of a single-level exchange rate.
Hryvnia quotes against the euro have settled at UAH 31.16/31.77, while against the Russian ruble they have settled at UAH 0.4440/0.4530.
According to the National Bank of Ukraine, the weighted average exchange rate of the hryvnia as of 1130 was UAH 26.7696 to the dollar, with 11 deals concluded by this time worth a total of $9.02 million.
If you see a spelling error on our site, select it and press Ctrl+Enter