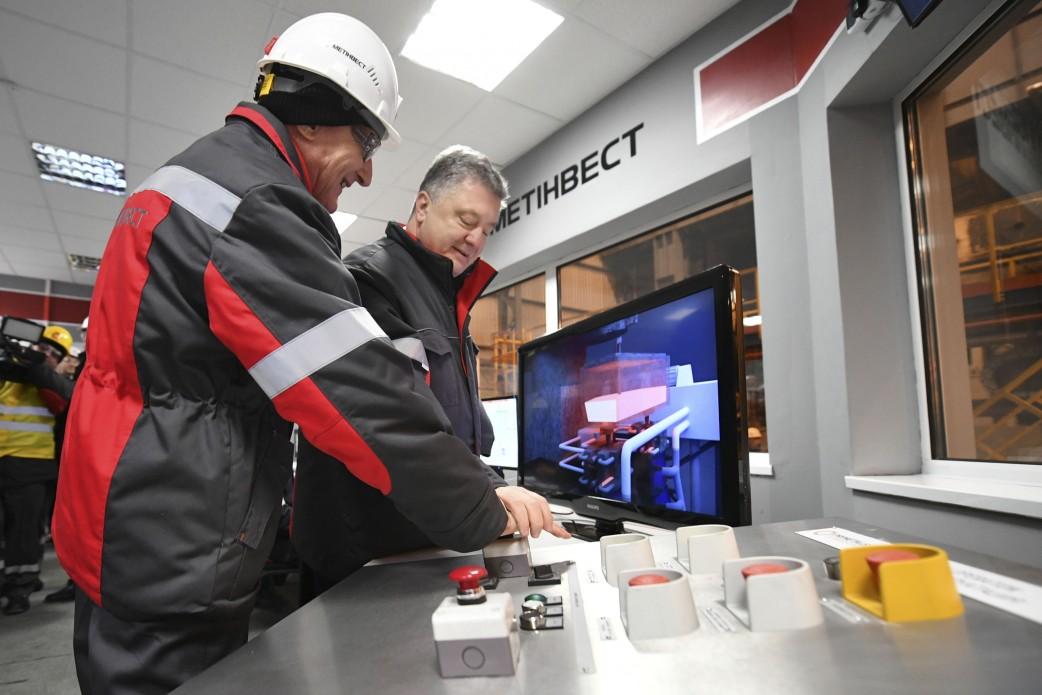 president.gov.ua
Ukrainian President Petro Poroshenko has said today's investment is an investment in the economic power of Ukraine.
"Today's investment is an investment in the economic power of Ukraine. The economic power of Ukraine is the level of security in Ukraine, a strong army. And the level of security and a strong army are a new and important step toward peace," he said during a working trip to Donetsk region, according to the president's press service.
Read alsoUkraine slides to 13th place in WSA's steelmakers rating in Jan
Poroshenko also took part in the launch of continuous casting machine No. 4 of the Mariupol Metallurgical Works.
"I was pleased to hear today that the company had a sharp increase in wages in the second half of 2018. And the average salary at the enterprise is UAH 18,000 (US$670). That Ukrainians return from the metallurgical plants of Slovakia and work here," he said.
Poroshenko said that besides protecting the territory of Ukraine, the frontline of struggle against poverty was also important.
The president is convinced that Ukraine can be a leader in metallurgy, agro-complex, and tourism.
"Today I am glad to see Ukraine rising in the ranking of steel producing countries. Over the last year, we have risen from the 14th to the 12th place. I dream of Ukraine being a leader. A regional leader, industrial leader, leader of metallurgy, leader of engineering industry through investments. I believe that this is quite possible. And today, at the production in these workshops, I had an opportunity to see it for myself," Poroshenko said.
"Again and again, I want to thank the strong people of Donbas, who create the future of Ukraine together with us. Many thanks to everyone who worked on the project. Due to such projects we will turn our Ukraine into a country of free, happy and prosperous people," he added.