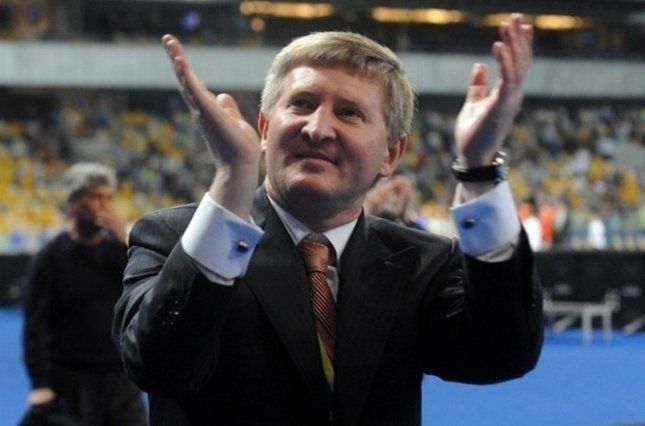 Akhmetov is the wealthiest Ukrainian / Photo from shakhtar.com
The Forbes World's Billionaires list in 2019 includes seven Ukrainian billionaires.
Owner of steel giant Metinvest, the SCM Group and energy company DTEK Rinat Akhmetov is the richest of them, according to the list posted on the Forbes website.
Over the year, Akhmetov's fortune grew by $500 million, allowing him to climb 62 positions at once, to the 272nd place in the rating.
Read alsoUkraine's antitrust agency: DTEK not considered monopolist
He is followed by Ferrexpo owner Kostyantin Zhevago, who took 1511th place. His capital was estimated at $1.5 billion. The owner of the agricultural holding MHP Yuriy Kosiuk took 1605th place with a capital of $1.4 billion. The owner of Interpipe Victor Pinchuk shares one place with him – Forbes also valued Pinchuk's capital at $1.4 billion. Co-owner of the Privat Group Hennadiy Boholyubov is 1818th with $1.2 billion. His partner, Ihor Kolomoisky, ranks 1941st with $1.1 billion. The owner of Smart Holding Vadim Novinsky closes the Ukrainian billionaires rated by Forbes with $1 billion (2057th). He returned to the list after four-year leave.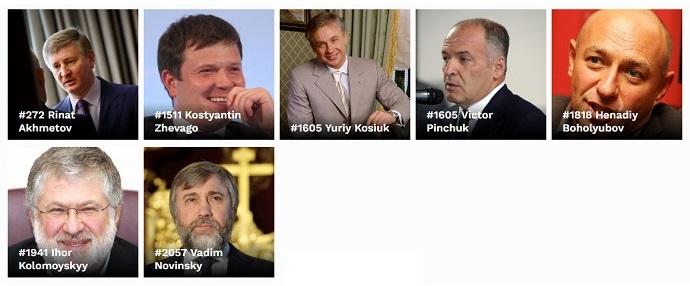 Screenshot from Forbes.com
"For only the second year in a decade, both the number of billionaires and their total wealth shrank, proving that even the wealthiest are not immune to economic forces and weak stock markets. By our latest count there are 2,153 billionaires, 55 fewer than a year ago," Forbes wrote on March 5. "Of those, a record 994, or 46%, are poorer (relatively speaking) than they were last year. In total, the ultra-rich are worth $8.7 trillion, down $400 billion from 2018. Altogether 11% of last year's list members, or 247 people, dropped out of the ranks, the most since 2009 at the height of the global financial crisis."
Jeff Bezos, the founder and CEO of Amazon, tops the list with $131 billion.