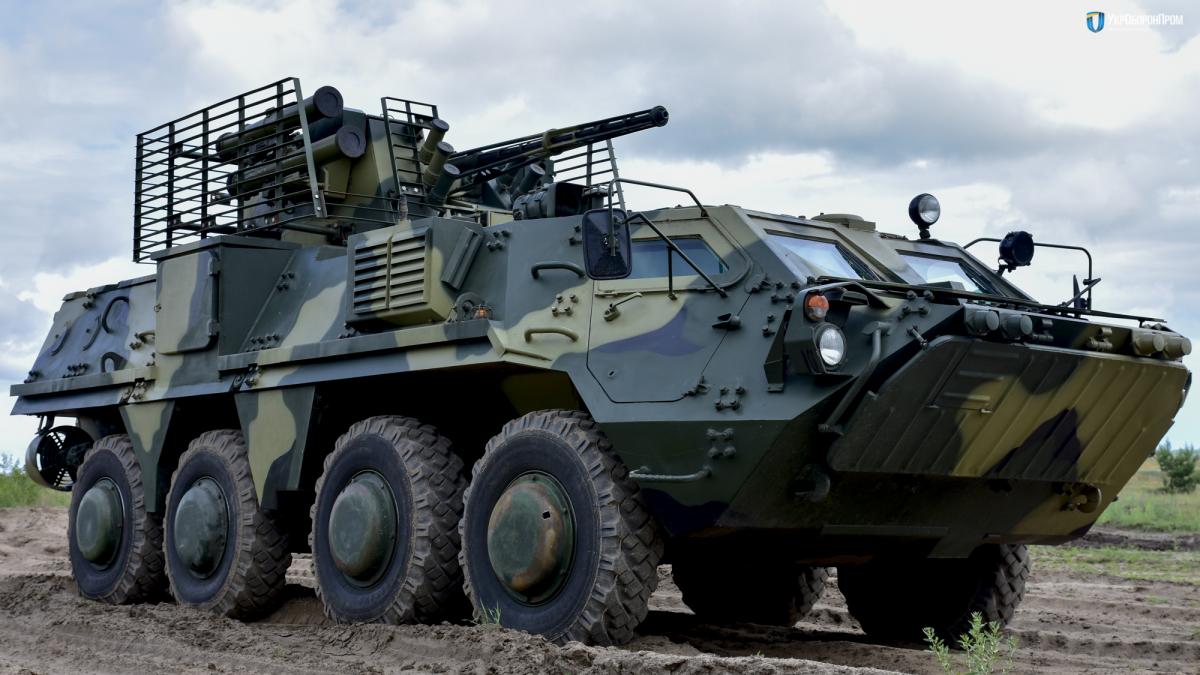 Photo from Ukroboronprom
A Ukrainian company and the Myanmar military have signed a joint-venture agreement to build a plant capable of manufacturing armored personnel carriers (APCs) and self-propelled howitzers, the Myanmar website The Irrawaddy reports.
The news first broke on the Defense Blog, an online military magazine, and said the Ukrainian firm, the Great Export Import Company, had confirmed an initial delivery of equipment and machinery for use in the plant, which should be ready to begin production by 2020, Asia Times reported.
Read alsoUkraine manufactures prototype of APC hull from steel supplied by NATO ally
The types of APCs that will be made in the plant are said to be eight-wheeled BTR-4Us while the howitzers will be 2S1Us, which are based on the MT-LBu multipurpose chassis.
Myanmar already has BTR-3Us, which were purchased from Ukraine in 2003 and used for the first time in fighting against rebels in the Kokang area of northeastern Shan state in 2016. During that operation, the Myanmar army also deployed Chinese-supplied Type 92 light APCs.
The Myanmar military has also found a defense partner in Russia, from which it has bought about 20 Mi-17 transport helicopters as well as an unknown number of Mi-24 Hind helicopter gunships.
Myanmar, which in the late 1980s and early 1990s was heavily dependent on China for the procurement of military equipment, has in more recent years diversified its sources of procurement in order to become less dependent on Beijing. Beginning in the 1990s, Myanmar has also acquired military equipment from India, Israel, Belarus and North Korea while the European Union and the United States maintain arms embargoes on the country's military for its abysmal human-rights record.