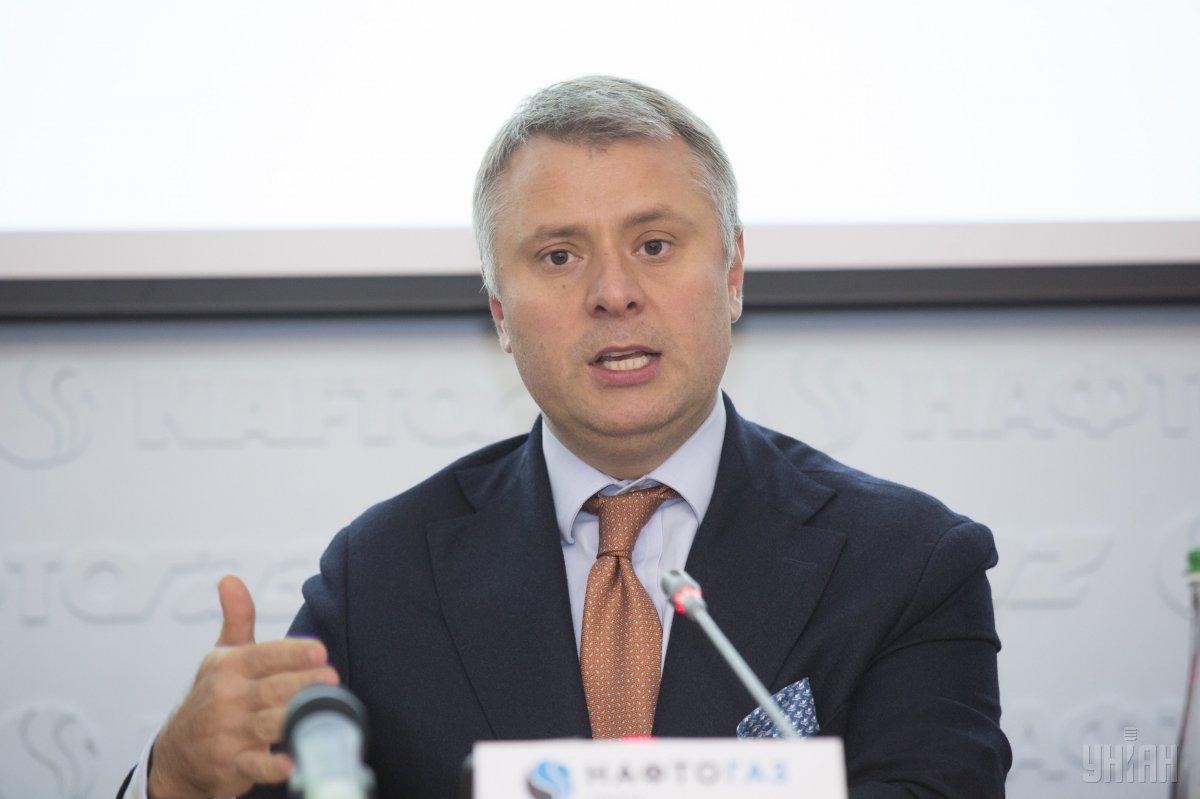 Vitrenko says the loss of revenue from gas transit could wipe 4% off Ukraine's GDP / Photo from UNIAN
Executive Director of NJSC Naftogaz of Ukraine Yuriy Vitrenko warns that if Ukraine loses its transit role, it will also forgo a security barrier to Russian aggression.
"Military experts warn that if Ukraine loses its transit role, it will also forgo a formidable security barrier to the Kremlin's aggression. At the moment, Russian gas is flowing through Ukraine to Europe and European cash is flowing back — keeping Russia's fragile economy afloat. If this interdependence between Russia and Ukraine was to disappear, Putin's hands will be untied," he said in an op-ed posted by POLITICO on March 14.
Vitrenko warns about the threats the Russian Nord Stream 2 project poses not only to Ukraine but also to Europe.
Read alsoEU confirms Nord Stream 2 threatening its internal market
"We maintain that the Nord Stream 2 pipeline to Germany is a 'bad deal for Europe' — to quote two prominent analysts. Despite the fact that it is under construction, we are convinced that our European neighbors will eventually come to realize the scale of the geopolitical and security risks that Nord Stream 2 poses, and that this perilous project will be abandoned before it is finished," he said.
Ukraine's losses from Nord Stream 2 will be significant, he said.
"The loss of revenue from gas transit could wipe, as much as, 4% off Ukraine's GDP and will likely cause a recession. But as devastating as it will be, it is not the biggest risk posed by the Kremlin's politically-motivated infrastructure projects. We are talking about a dual threat to the EU and Ukraine, since those pipelines would undermine European unity and undercut fair competition," he said.
Vitrenko assured that Ukraine will continue trilateral gas talks with Europe and Russia.
"We will continue to take part in the trilateral consultations. Under no circumstances will we compromise our standing as a reliable partner for Europe. We are confident that Ukraine's transit infrastructure, which has sufficient capacity to cover one-third of EU's import needs, is both unique and indispensable to European energy security," he said.