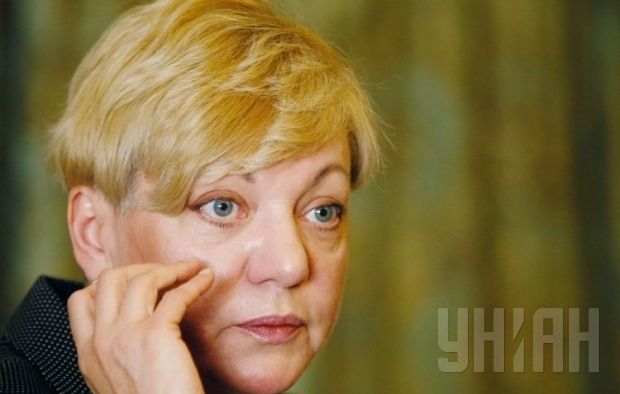 UNIAN
The dismissal of incumbent Governor of the National Bank of Ukraine (NBU) Valeriya Gontareva wasn't on the agenda of a Wednesday meeting with Ukrainian President Petro Poroshenko devoted to the situation on the forex market, Ukrainian Finance Minister Natalie Jaresko said at a briefing at the NBU.
"No, we've got much more important issues to discuss now – how to stabilize the financial system ... The NBU head is now sitting next to me," Jaresko said at the meeting at the president's office when asked a question whether Gontareva's dismissal was on the agenda of the meeting.
Gontareva, who was present at a later briefing at the NBU, said that the topic shouldn't be addressed. "If you want, you should act rather than address the topic," she said.
Opening a government meeting on Wednesday, Ukrainian Prime Minister Yatseniuk sharply criticized the measures taken by the NBU on the forex market, including a temporary ban on authorized banks to buy foreign currency on behalf of their clients, including under previously filed applications. What is more, Yatseniuk said, the NBU on its own, without any consultation, decided to suspend trading on the interbank forex market.
The NBU denied the information about a halt to operations on the interbank forex market, emphasizing that the imposed restrictions were within its authority and had been agreed with the International Monetary Fund.
Earlier on Wednesday, President Poroshenko held a meeting with Prime Minister Arseniy Yatseniuk, Parliament Speaker Volodymyr Hroisman, NBU Governor Valeriya Gontareva, Finance Minister Natalie Jaresko, Secretary of the National Security and Defense Council Oleksandr Turchynov, and Presidential Administration Head Boris Lozhkin. The participants in the meeting decided on measures to stabilize the forex market in Ukraine.