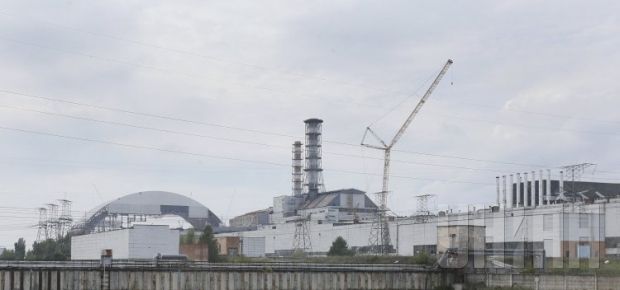 Chornobyl nuclear power plant is being prepared for final shutdown / Photo from UNIAN
Ukraine should begin talks with Western investors to set up a new fund to finance nuclear fuel removal from under rubble of reactor No. 4 of Chornobyl nuclear power plant, which was destroyed 29 years ago.
Director General of Chornobyl nuclear power plant Hramotkin announced this at hearings in parliament devoted to prospects for the development of the Chornobyl exclusion zone.
"Work with our Western colleagues, investors should begin now to create a new fund which would let us move to a new stage – to withdraw fuel-containing corium and dismantle unstable structures inside the Shelter facility. Work should begin now – tomorrow it will be late," he said.
According to Hramotkin, in 2017 France's Novarka is to complete the construction of a new safe containment over the Shelter facility, which was erected within a year after the Chornobyl disaster to prevent radiation leakage into the environment.
Yet, Hramotkin said, it is Ukraine that will finance the operation of the new shielding container where maintenance work could continue for 50 years.
"In 2017, when we complete a new safe containment, its operation costs will be shouldered by Ukraine. These are millions of dollars. With the financing allocated for the Chornobyl nuclear plant's site at the moment, it will become a task beyond our strength," he said.