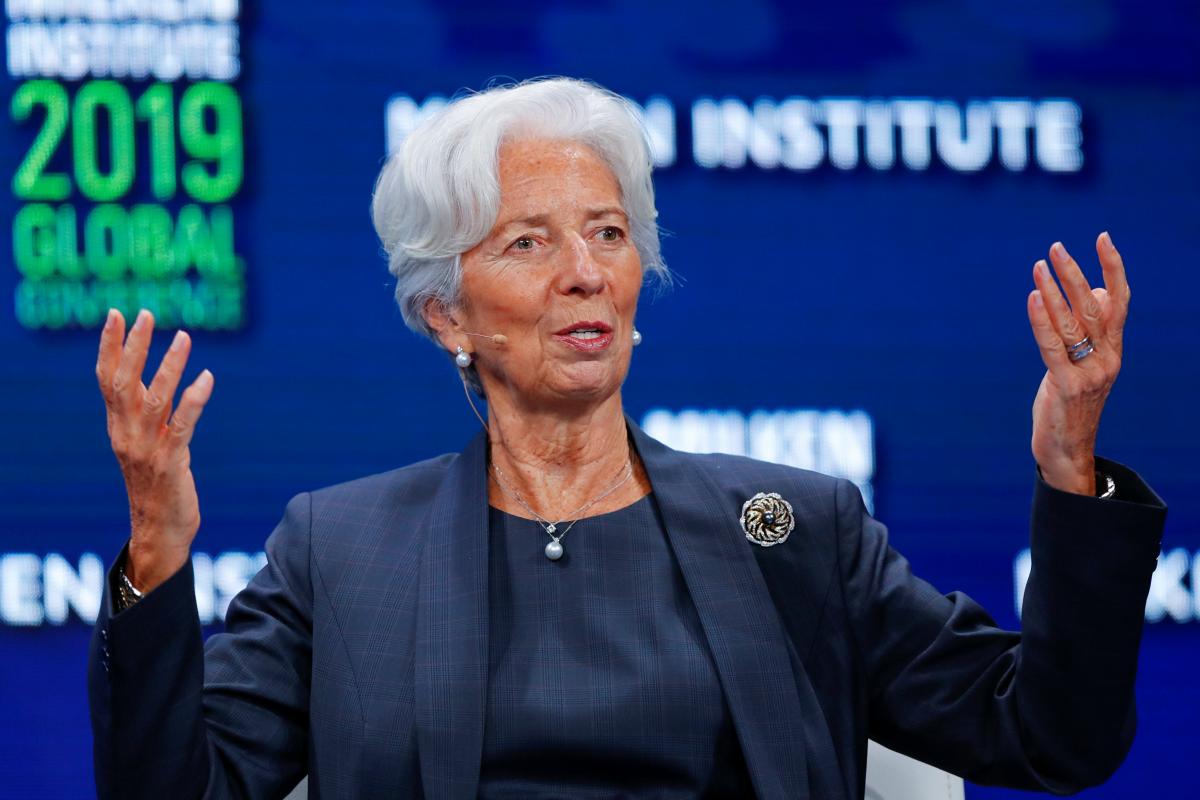 REUTERS
The Ukrainian authorities will have to do much to complete the country's transformation into a modern economy and the IMF stands ready to continue supporting Ukraine.
"Much remains to be done to complete the transformation of Ukraine into a modern market economy that is firmly governed by the rule of law and that is able to attract the higher levels of investment needed to achieve stronger and sustainable growth, and for incomes to catch up with the levels seen in Ukraine's regional peers. The Fund stands ready to continue to support Ukraine in these efforts," IMF Managing Director Christine Lagarde said in a statement on May 3 after her telephone call with outgoing President of Ukraine Petro Poroshenko.
Lagarde thanked Poroshenko for the close cooperation during his presidency, during which Ukraine successfully returned to macro-stability and growth, following the deep economic crisis of 2014-2015.
Read alsoUkraine's National Bank expects IMF mission to arrive in Kyiv in mid-May
"We agreed that it is crucial to safeguard the important progress made during the President's tenure in advancing key reforms, and especially to ensure the independence of the central bank and maintain the stability of the banking system," she said.
Poroshenko's press service earlier said that during the phone call, Lagarde told Poroshenko that the IMF was concerned over litigation in attempt to return PrivatBank, which was nationalized in December 2016, to private ownership, which may pose a threat to Ukraine's financial stability.
UNIAN memo. The IMF Executive Board approved a new 14-month Stand-By Arrangement (SBA) for Ukraine in the amount of $3.9 billion. Ukraine received the first disbursement under the new program in the amount of $1.4 billion on December 21, 2018.
Another two disbursements worth $1.3 billion each are expected after the reviews of the implementation of the program's provisions in May and in November 2019.
By the arrival of a new IMF mission in May, Ukraine's parliament should pass the so-called split law (splitting functions to regulate financial services), while the government should reorganize the State Fiscal Service into the tax service and the customs service.
Also, the subject of Ukraine-IMF talks will be an increase in natural gas prices for households by 15%. According to the memorandum with the IMF, Ukraine has pledged to raise prices as of May 1, but in view of a reduction in gas prices on the European market, Ukraine's Cabinet of Ministers decided to lower prices.
In addition, experts predict that cancellation by the Constitutional Court of Ukraine of responsibility for illegal enrichment and a number of court rulings to revoke PrivatBank's nationalization may affect further cooperation with the IMF.