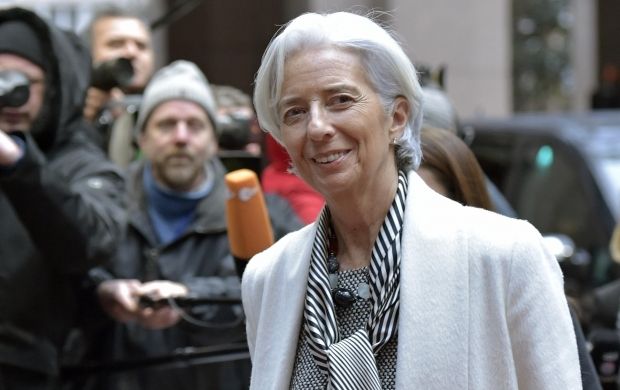 REUTERS
The first tranche Ukraine will get from its key donor, the International Monetary Fund (IMF), under a new four-year Extended Fund Facility (EFF) will total $5 billion, according to an IMF statement.
The approval of the EFF for Ukraine foresees the allocation of the first tranche worth $5 billion, $2.7 billion of which will be funneled into support for the country's budget, the IMF said.
The conditions and amounts of new tranches will be determined as long as Ukraine carries out reform.
As UNIAN reported earlier, the IMF Executive Board on Wednesday approved an Extended Arrangement under the Extended Fund Facility (EFF) of SDR 12.348 billion (about $17.5 billion, EUR 15.5 billion) for Ukraine, based on a comprehensive economic reform program supported by the Fund as well as by additional resources from the international community.
The change in the IMF-supported program from Stand-By Arrangement to Extended Arrangement under the EFF, which is consistent with the more protracted nature of Ukraine's balance-of-payment needs, will provide more funding, more time, more flexibility, and better financing terms for Ukraine.