Ukraine to start talks with creditors on restructuring part of its debt
The Ministry of Finance will on March 13 start consultations with external creditors on national debt restructuring, Ukrainian Minister of Finance Natalia Jaresko has said.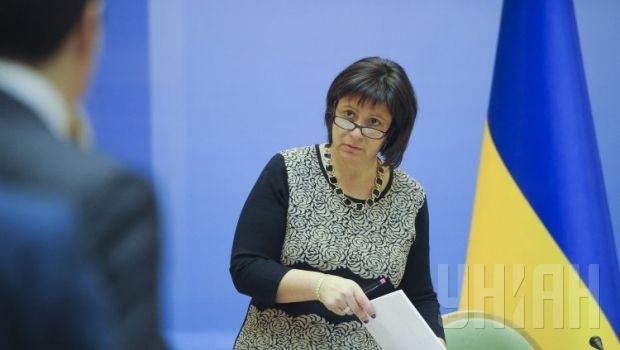 UNIAN
One of the important issues on the agenda of the Ministry of Finance is to reduce external debt pressures on public finances, she said.
She noted that on March 11 the International Monetary Fund approved a new program for increased funding for Ukraine, amounting to about $17.5 billion.
According to Prime Minister Arseniy Yatseniuk, the IMF board's approval of the program will pave the way for assistance of other international financial institutions and partner countries to Ukraine.
Ukraine hopes to receive up to another $23 billion from other lenders over the next few years to help prop up its teetering economy.
If you see a spelling error on our site, select it and press Ctrl+Enter