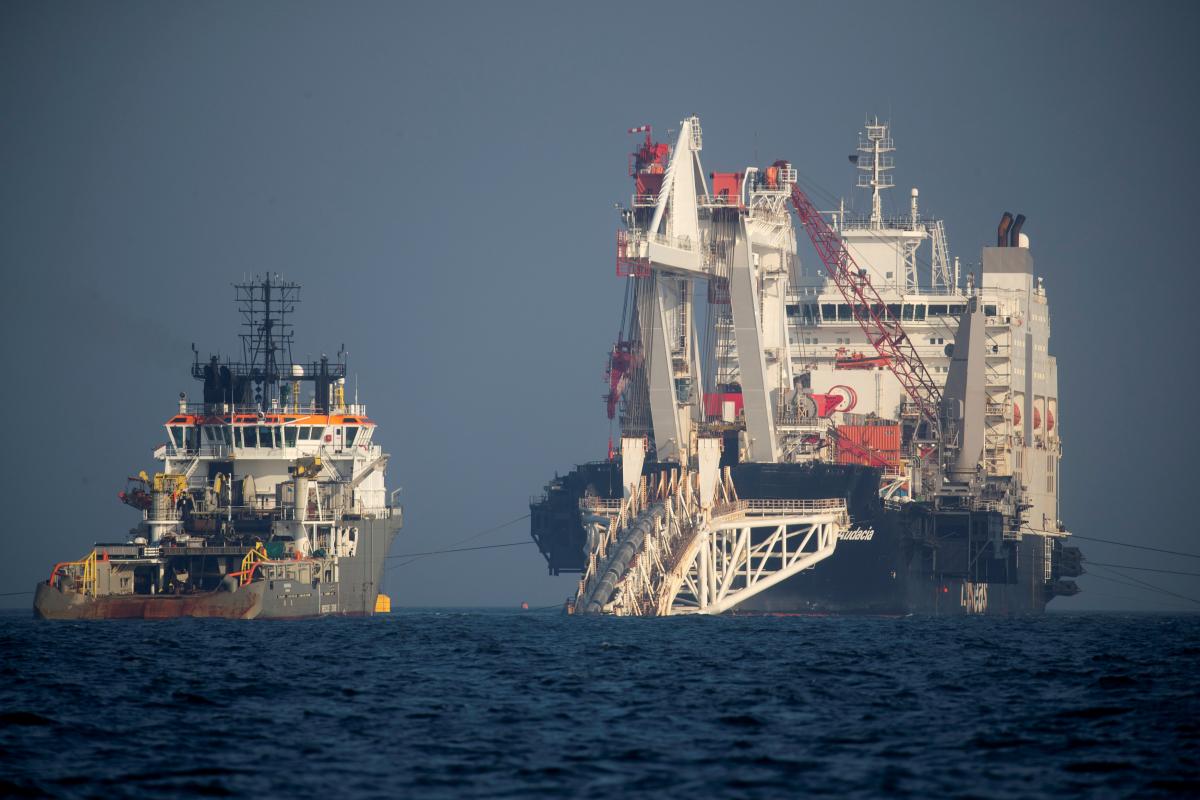 REUTERS
Two U.S. senators plan to introduce a bill targeting the Nord Stream 2 pipeline that would take natural gas from Russia to Germany, according to two people familiar with the plans.
Texas Republican Ted Cruz and New Hampshire Democrat Jeanne Shaheen, both members of the Senate Foreign Relations Committee, drafted the measure to increase pressure on Russia and one of its most important exports, according to Bloomberg.
The gas pipeline has divided the European Union, with nations led by Poland concerned about Russia's Gazprom PJSC tightening its grip on the region if the new pipeline comes online. U.S. President Donald Trump has also criticized the project, calling for the bloc to diversify its energy supply sources and buy liquefied natural gas from North America.
A draft version of the bill would target vessels that lay the pipeline and would deny visas to executives from companies linked to those vessels. It also would block transactions in U.S.-based property or interests belonging to those individuals and would penalize entities that provide insurance to the project.
Read alsoEU finally approves amendments to Gas Directive set to complicate Nord Stream 2
Nord Stream 2 supporters argue that a new pipeline is needed to guarantee supplies will continue to flow in the coming decades as EU import needs rise. Opponents of the project say it hurts the bloc's cohesion and weakens the bloc's energy union strategy aimed at integrating gas and power markets, diversifying energy supplies and improving security.
Uniper SE, Engie SA, Royal Dutch Shell Plc, OMV AG and BASF SE's Wintershall are European partners of Gazprom, the Russian gas export monopoly, in financing the project to expand the existing Nord Stream by 55 billion cubic meters a year.
Trump has made opposition to the Nord Stream pipeline a signature issue in relations with Europe and, in particular, Germany. He has said the pipeline will give Russia too much influence over Europe's biggest economy.
Read alsoNaftogaz: If Ukraine loses transit role, it will forgo security barrier to Russian aggression
The natural gas industry will be one of the main beneficiaries of German Chancellor Angela Merkel's effort to close the coal and nuclear plants that currently generate half of the nation's electricity. While the government is seeking to spur renewables, industry executives, energy forecasters and investors say that more gas will be needed to balance the grid when power flows ebb from wind and solar farms.
If the Nord Stream 2 pipeline, bypassing Ukraine, succeeds, Kyiv fears it will lose has transit fees worth EUR 3 billion a year and, even more importantly, media say, it may lose a bargaining chip against further Russian aggression.