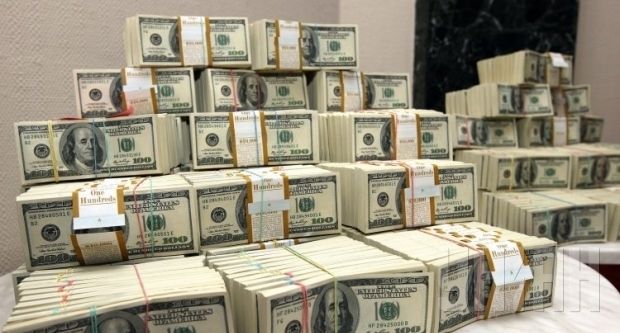 UNIAN
The IMF loan is expected to unlock additional loans from other donors, with Ukraine's overall financial rescue package amounting to more than $40 billion.
That sum includes $17.5 billion of IMF loans, a further $7.5 billion in lending from other international organizations, and $15.3 billion in debt relief that Ukrainian officials hope to gain from bondholders.
Ukrainian Finance Minister Natalia Jaresko announced on Thursday that Ukraine would begin talks on restructuring its foreign debts with its creditors on Friday.
Ukraine gained $9 billion in foreign funds from lenders in 2014, but had to pay $14 billion back to lenders, Jaresko said earlier. Ukraine is scheduled to pay its creditors about $11 billion in 2015.