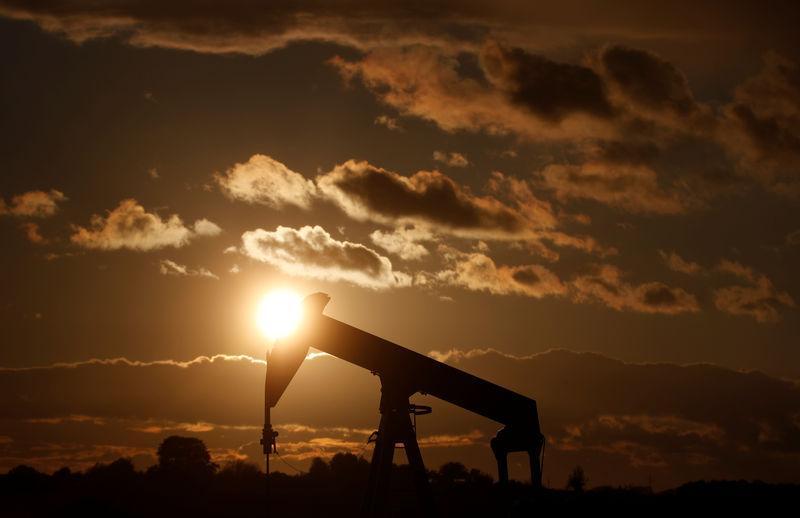 REUTERS
Oil prices fell on Friday and were on track for their biggest monthly fall since November as trade conflicts spread and U.S. crude output returned to record levels.
Front-month Brent crude futures, the international benchmark for oil prices, were at $66.28 at 0311 GMT, down by 59 cents, or 0.9%, from last session's close, Reuters said.
Read alsoReuters: Oil prices rise on fall in U.S. crude stocks, but trade war worries cap gains
U.S. West Texas Intermediate (WTI) crude futures were at $56.08 per barrel, down 51 cents, or 0.9%, from their last settlement. WTI earlier marked its lowest since March 8 at $55.66 a barrel.
The drops mean that crude oil futures are on track for their biggest monthly loss since last November.
U.S. President Donald Trump ramped up trade tensions globally by vowing to slap tariffs on all goods from Mexico, firing up fears over economic growth and appetite for oil.
The Mexico trade dispute adds to a trade war between the United States and China, which many analysts expect to trigger a recession.
Crude prices have also been under pressure from a much smaller-than expected decline in U.S. stockpiles and U.S. crude oil production's return to its record 12.3 million barrels per day.
The U.S. Energy Information Administration (EIA) said U.S. crude stocks fell by around 300,000 barrels last week, to 476.49 million barrels.
That was much less than the 900,000-barrel decline analysts forecast in a Reuters poll and well below the 5.3 million-barrel drawdown the American Petroleum Institute (API) reported on Wednesday.