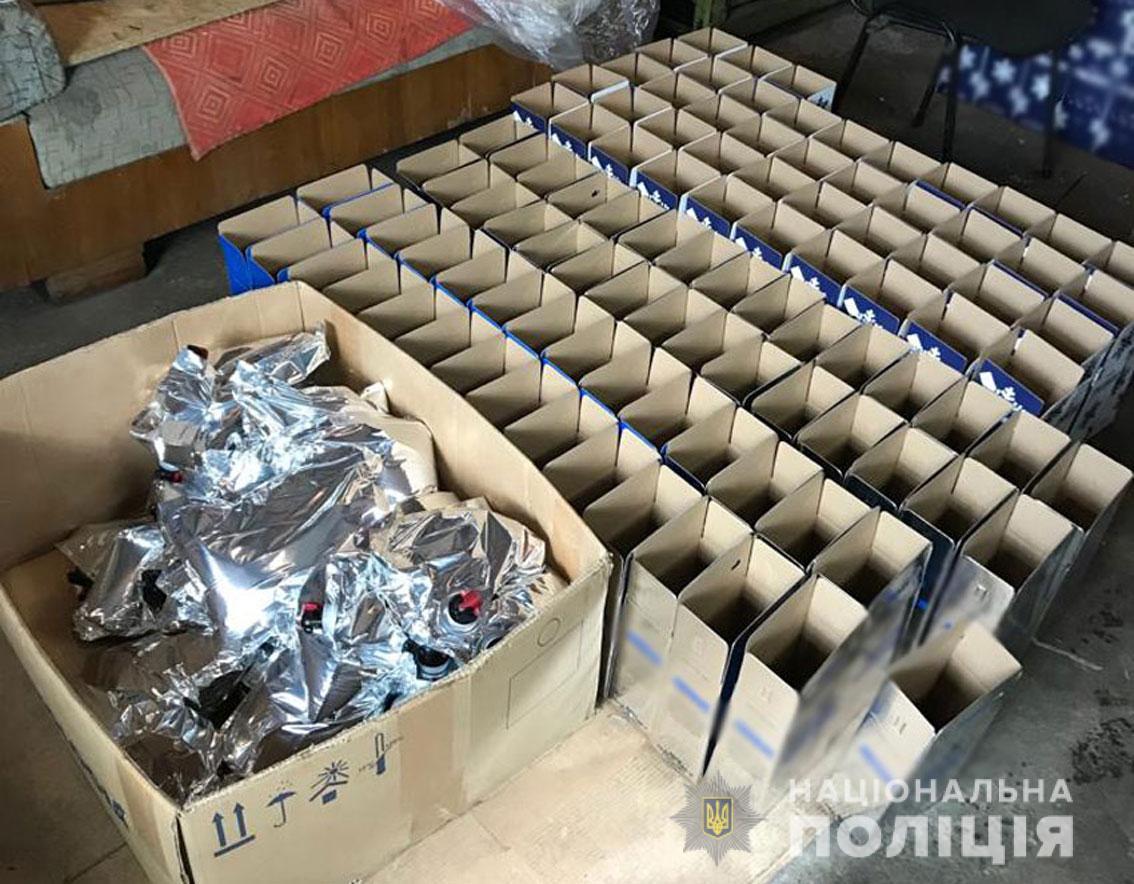 Illustrative photo / cn.npu.gov.ua
Large-scale production of poorest quality counterfeit alcohol products is ongoing in the territory of the so-called "Luhansk People's Republic" (LPR), the area in eastern Ukraine occupied by Russian-backed forces, according to Belarusian media.
Moreover, the volumes produced are sufficient to both cover the "domestic" market and supply batches outside the area, according to the Belarusian Partizan online newspaper.
The culprits first get their products to Russia and then – Belarus, to further smuggle them to the EU countries. At the same time, Russian FSB is aware of the scheme, the publication reports, at the same time supervising the smuggling channel instead of starting an investigation.
"This is not surprising, since drug trafficking to the EU is also under the strict supervision of this Russian service, which provides a cover-up for criminal circles," the publication wrote, suggesting that said supplies have their "patrons" including among law enforcement, customs, and border guards in Belarus.
Read alsoCocaine seized from vessel at Yuzhny seaport worth over $51 mln (Photo)
The report further elaborates on the smuggling scheme. Journalists say that in the city of Luhansk, the products of the LugaNova liquor and spirits enterprise are transported by road freight transport through the Ukrainian-Russian border to the city of Smolensk, where the goods are registered as Russian-made products, receiving the relevant certificate.
On the territory of Russia, counterfeit alcohol is sold to a Chinese intermediary firm CRYSTAL-C Investment Limited. However, the goods are never actually supplied to China. Their true route lays through the territory of Belarus to Lithuania, where the destination is a logistics warehouse in the city of Trakai.
There, smuggled goods get to the warehouses of an offshore company LARKDALE CONSTRUCTION LLP.
From Lithuania, counterfeit liquor is shipped to the UK, bypassing taxes and customs duties. There, it is sold by retail parties through local businessmen, UK nationals Neil Smith and Jonathan Weil, the publication says.
"Thus, Belarus becomes a link in the smuggling scheme from the 'LPR' to the EU, where Russian security services and Belarusian law enforcement officials are profiting," the report concludes.