Southwestern Railways refuses to obey Ukrzaliznytsia and dismiss top management
The management of the Southwestern Railways has refused to obey an order from Acting Director of the Ukrainian State Railway Company Ukrzaliznytsia Maksym Blank on the dismissal of the management staff of the Southwestern Railways, considering this order a criminal one, according to a statement published on the official Web site of the Southwestern Railways on Friday.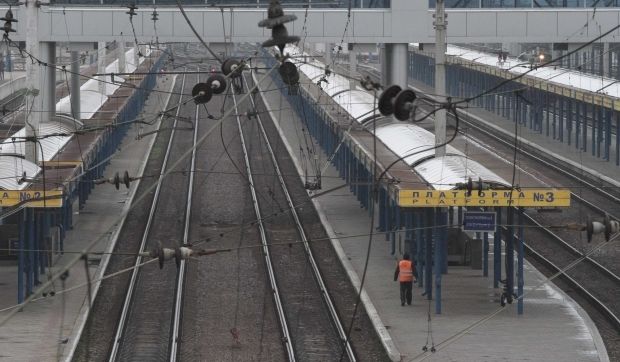 REUTERS
"Taking into account that the criminal leadership of Ukrzaliznytsia issues illegal orders, from this time the labor collective of the Southwestern Railways will not accept for execution the orders and instructions of Ukrazaliznytsia," the report says.
As reported, the appointments and dismissals of the heads of the territorial boundaries of the railways are implemented by the decisions of the Cabinet of Ministers of Ukraine on presentation of the central executive authority in the sphere of transport.
"A simultaneous dismissal of the railway management staff can lead to a cessation of activity of the Southwestern Railways, as the dismissed people have an exclusive right to take orders and instructions that ensure the smooth functioning of the railway," the report reads.
According to a statement, an Article 60 of the Constitution says that "no one is obliged to carry out criminal instructions or orders."
As UNIAN reported earlier, the Acting Director of the Ukrainian state railway company Ukrzaliznytsia Maksym Blank fired the leadership of the Southwestern Railways.
If you see a spelling error on our site, select it and press Ctrl+Enter