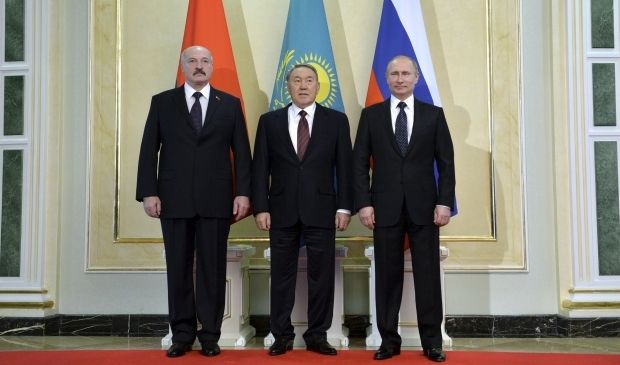 REUTERS
"I think it's time to talk about the possibility of the formation of a monetary union in the long term," Putin said.
According to Putin, the parties also discussed the issue of Eurasian integration.
"Working shoulder to shoulder, it is easier to respond to external financial and economic threats and to protect our joint market," he said.
As reported earlier, the Eurasian Economic Union (EAEC) is an economic union, which was created on January 1, 2015 on the basis of the Customs Union between Russia, Kazakhstan and Belarus within the framework of the Eurasian integration.
On February 26, 1999 Belarus, Kazakhstan, Kyrgyzstan, Russia and Tajikistan signed the Treaty on the Customs Union and the Common Economic Space.