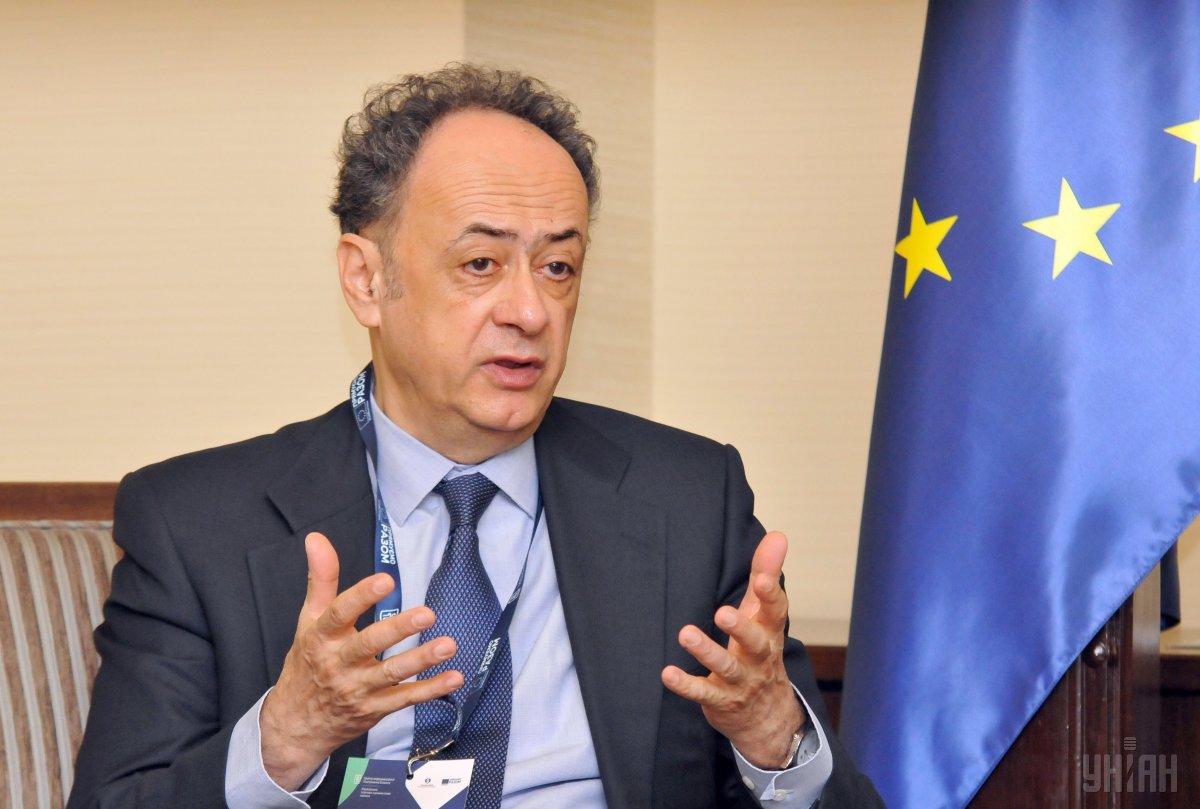 Photo from UNIAN
Hugues Mingarelli, head of the delegation of the European Union to Ukraine, has said that the country will receive the second part of the EU's macro-financial aid on condition the country meets five requirements.
"There are five conditions that still need to be met. For the most part, they relate to the fight against corruption, as well as economic reforms. The most important of them is introducing the automated verification of electronic declarations of civil servants by the NACP [National Agency on Corruption Prevention]," Mr Mingarelli told Interfax Ukraine in an interview, adding that he hopes Ukraine will be able to get the financial aid by the end of this year, Emerging Europe reports.
Following discussions with European experts, he said Ukraine was not ready to launch a common electricity market with the EU by July 1, and that its introduction therefore needs to be postoned.
Read alsoDebt pressure: borrowing again to pay back previous "loans"
The EU's representative also expressed his hopes that President Zelensky will speed up the implementation of reforms in certain sectors, including the judiciary, the rule of law, the fight against corruption and the energy market, as well as finding an agreement with Russia on gas transits and the peace process in the Donbas region.
Discussing the upcoming parliamentary elections, Mr Mingarelli said that the EU expected Ukraine to organize a vote that will be as free and fair as the presidential elections were in April.