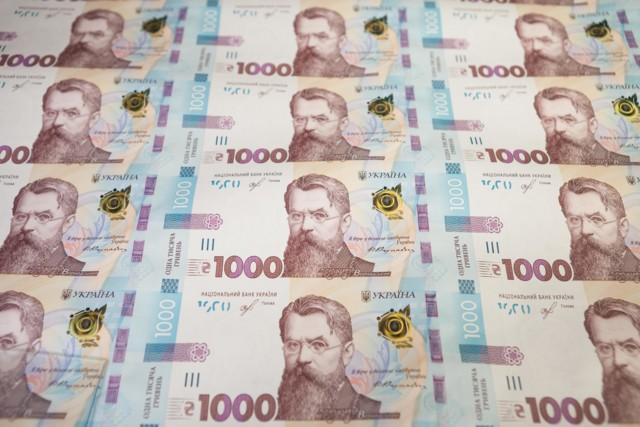 The 1,000-hryvnia note is Ukraine's highest face value banknote / Photo from bank.gov.ua
The National Bank of Ukraine (NBU) has showcased a brand new banknote worth UAH 1,000.
"Beginning October 25, 2019, the NBU will put into circulation the 1,000-hryvnia note – Ukraine's highest face value banknote so far," the regulator said on its website on June 25.
The front of the banknote features a portrait of Volodymyr Vernadskyi. "He was selected for his tremendous contribution to the history of Ukraine as a philosopher, naturalist and the founder of new scientific disciplines (geochemistry, biochemistry and radiogeology). He was also one of the founders and the first president of the Ukrainian Academy of Science established in 1918," NBU Governor Yakiv Smolii said when introducing the banknote.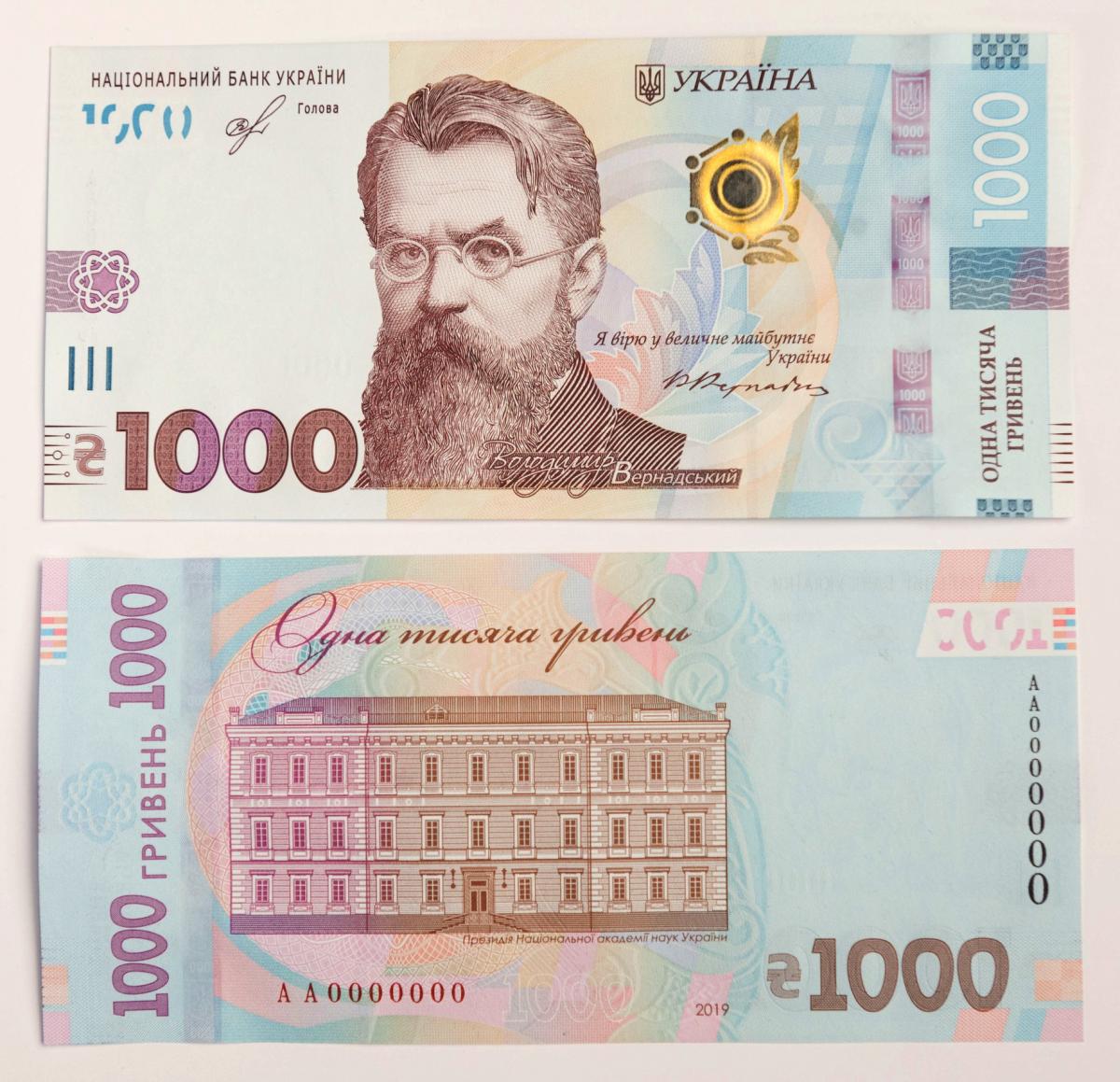 Photo from facebook/NationalBankOfUkraine
The building of the Presidium of the National Academy of Sciences of Ukraine is at the back of the banknote.
The color and size of the banknote make it easily distinguishable from other denominations, which helps users recognize the denomination. The dimensions of the new banknote are 75 mm by 160 mm. The main color is blue.
Read alsoCoins of new denominations to be introduced in Ukraine to replace respective banknotes (Photos)
The banknote has both paper-based and innovative printed security features: the window thread is a polymer thread partially embedded in the paper with the respective color (magenta) and a pronounced combined optically variable effects. The thread contains the digits representing the banknote's face value and the trident, the small coat of arms of Ukraine. Tilting of the banknote brings out the kinematic effect, the background image moves in the opposite direction. Another novelty is the SPARK OVI element with the kinematic effect. When the banknote is tilted, some areas of the image will gradually change the color (from golden to jade green).
"The new banknote incorporates top-notch design and security technologies," Smolii said. "The design of the new banknote is similar to the designs of the upgraded 20, 100 and 500 hryvnia banknotes."
Ukraine launched its national currency, the hryvnia, in September 1996, after monetary reform.