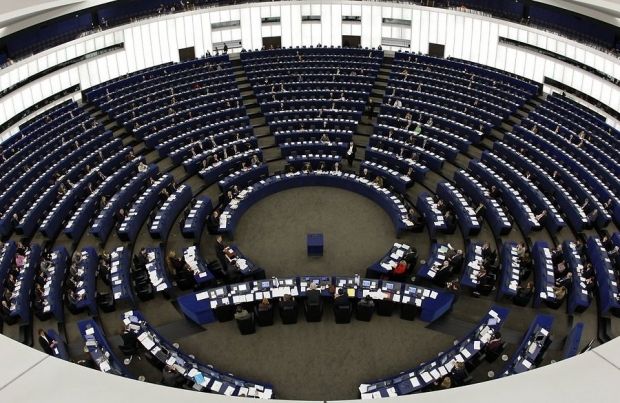 REUTERS
The decision was passed at a plenary session of the European Parliament following debates on a report by Gabrielius Landsbergis (MEP from the Group of the European People's Party (Christian Democrats), Lithuania), an UNIAN special correspondent reported from Brussels.
The decision was supported by 492 MEPs, while 107 voted against and 13 abstained.
"The result of today's vote is a strong political message, not only to Ukraine to show that the EU stands firmly by it, but also to those countries which seek to see us divided in helping Ukraine," Landsbergis said.
Thus, the proposal put forth by the European Commission passed its first reading. To come into force, it should be approved by the Council of the European Union at any of its future meetings.
"The European Commission will raise funds on the international bond market and lend them on to Ukraine, at no extra interest beyond what the EU has to pay to its external lenders. Ukraine would have to return the money within fifteen years of borrowing it," the European Parliament wrote on its official web site.
Terms for the loan still need to be agreed by the EU and Ukraine in a memorandum of understanding which commits Ukraine to a reform program designed to remedy the accumulated fundamental weaknesses that helped to cause the current deficit. The draft deal includes public finance management reforms, anti-corruption measures, tax administration changes; reforms in the energy and financial sectors; and measures to improve the business environment.
Once the EU and Ukraine sign the deal, the money will go straight into Ukraine's budget. Two thirds of the agreed amount might be disbursed by the end of 2015 and the final tranche in the first quarter of 2016.