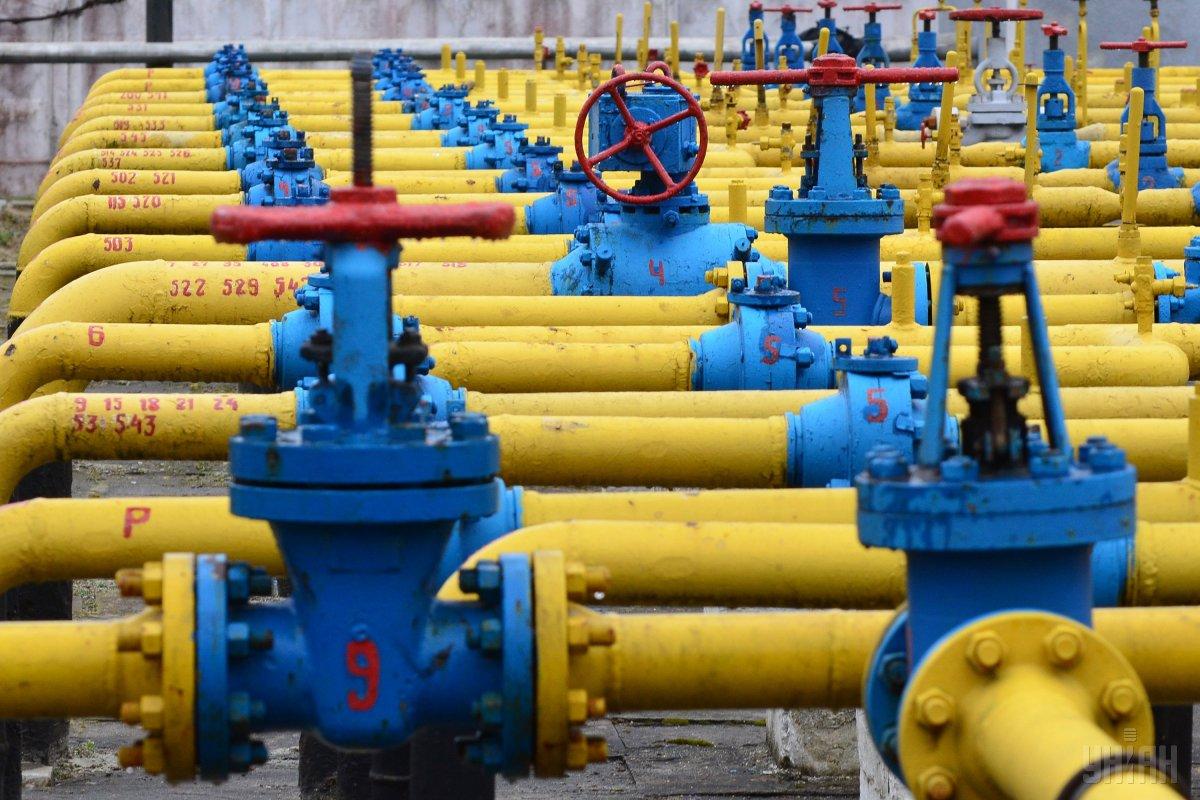 Photo from UNIAN
Ukraine has an energy security problem the size of the Dnipro river. This is despite boasting the third largest hydrocarbon endowment in Europe (after Russia and Norway) and a rapidly growing renewables sector. It also has an impressive, albeit aging, Soviet-era nuclear reactor fleet, and enough power generation capacity to be a net exporter of electricity in 2018.
Yet the country is still unable to wrest energy-self sufficiency from Russia's iron grip. Until it does, it will not be able to enjoy true economic and political independence, according to Forbes.
A combination of overreliance on the Russian Federation for oil, gas, coal, and uranium, as well as a domestic energy sector in dire need of reform, are behind this precarious energy security situation.
Though Ukraine no longer imports natural gas directly from its bellicose eastern neighbor, it is still reliant on energy giant Gazprom for natural gas transit fees. Ukraine is Russia's primary transport route for Europe-bound gas and receives some $3 billion in annual revenues – right around 2.5% of Ukraine's GDP – for its role in this relationship.
Furthermore, over 64% of Ukraine's coal and 55% of its enriched uranium – two staples of the Ukrainian energy sector – still come from Russia. Russia also charges Ukraine for disposal of its spent nuclear waste.
Read alsoU.S. House Foreign Affairs Committee backs sanctions against Russia's gas pipeline projects
Beyond foreign dependencies, Ukraine has significant energy sector issues at home. Aging infrastructure is in dire need of maintenance and renewal. Energy markets are monopolistic, inefficient, and corruption-ridden. Over-regulation and complicated licensing procedures are preventing extraction of the plentiful oil and gas buried beneath the country's soil, creating a less than attractive environment for up-stream investment. Renewables are making strides partially thanks to green-minded oligarchs, but alternative energy is still far from replacing  Ukraine's 55 gigawatts (GW) of legacy thermal and nuclear capacity. Together, these problems pose an existential challenge to Ukraine.
"Large-scale transit of Russian gas via Ukraine to Europe is coming to an end," Forbes says, "with the launch of Gazprom's $11 billion Nord Stream 2 project, which links Russia to Europe's most voracious gas consumer – Germany." The 1,230 km pipeline circumvents Ukraine via the Baltic Sea, and once completed will double the existing 55 billion cubic meter (bcm) capacity of Nord Stream to 110 bcm. When viewed in conjunction with Gazprom's 32 bcm TurkStream pipeline under the Black Sea to the south, the Kremlin's strategy to by-pass Ukraine becomes obvious.
On December 31, 2019, the contract upholding those critical gas shipments is set to expire -- Gazprom will no longer be obligated to pump gas through Ukraine. But this doesn't mean that gas will stop flowing through Ukraine immediately.
Read alsoEBRD may lend Naftogaz EUR 60 mln for gas purchase
"Luckily for Ukraine, the chances of a 2020 shutoff scenario are slim. Russia will not have the capacity available to divert all 90 bcm of gas that transits through Ukraine by the end of the year – and most likely not until 2022. Nord Stream 2 is nearing completion but is expected to miss its winter 2019 launch deadline,"  said energy expert James Grant
Moreover, both strings of TurkStream, the 31.5 bcm/yr pipeline from Russia to Turkey under the Black Sea, will not be running at full capacity until after 2021. Until these networks come online, Russia will be unable to meet European gas demand without its neighbor, which actually gives Ukraine some negotiating leverage in the near-term. If Kyiv is clever, they will use this leverage to establish a favorable long-term contract with Gazprom under threat of locking-in most of Russia's Europe-bound gas sales for the next few years.