Russia gives Ukraine discount on gas of up to $100
Russian Prime Minister Dmitriy Medvedev on Wednesday signed a decree to provide Ukraine with a discount on export duties on gas, the press service of the Russian government reported on Wednesday, according to an UNIAN correspondent in Russia.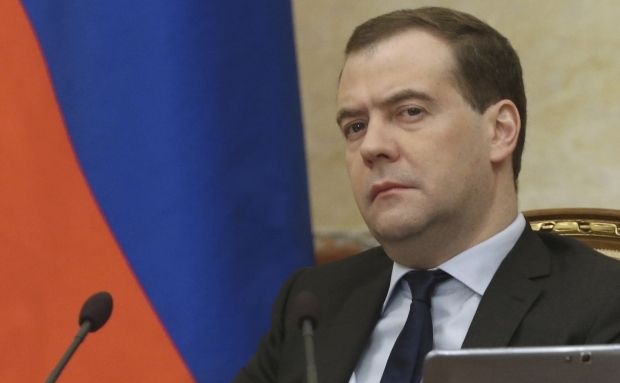 REUTERS
The discount will be granted from the second quarter of this year and will be up to, but not exceeding, $100 per 1,000 cubic meters
"The export duty is calculated using the following formula: at a price of $333.3 and more per 1,000 thousand cubic meters of gas, the price drop will amount to $100, while at a price lower than $333.3 the price drop will amount to 30% of such prices," the explanatory note for the decree says.
It is also noted that the signed decree will extend the preferential treatment of the supplies of natural gas from the Russian Federation to Ukraine from April 1 to June 30, 2015.
If you see a spelling error on our site, select it and press Ctrl+Enter