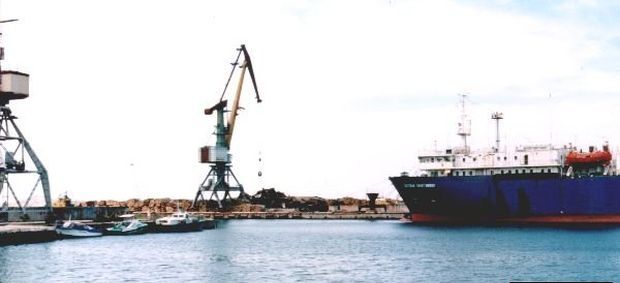 Photo from 0552online.com
The situation is further aggravated due to transition to Russian legislation, Novosti Kryma said.
The authorities of the occupied Crimea have recognized that due to Western sanctions and the transport isolation of the peninsula, the ports are suffering from a decline in profitability, according to Vasiuta.
In 2012 Crimean ports handled seven million tonnes of cargo, but in 2014 this had more than halved to three million tonnes.
"Such a situation virtually eliminates the possibility of making our own investment in the future development of the ports and maintaining them in the required technical condition," Vasiuta said.
In addition, he said the Crimean ports are experiencing difficulty in bringing their documents in line with the norms of Russian legislation, which "could lead to their complete shutdown."
"All these activities: the registration of port boundaries and water areas, the issuing of permits for the relevant activities, the certification of hydraulic facilities, handling systems etc. – all this entails not only time, but also financial costs," Vasiuta said.
In this regard, he appealed to federal officials to extend the transition period for the Crimean ports to complete the package of documents envisaged by the laws of the Russian Federation, and to allow them carry out activities on the basis of the available Ukrainian forms of documents.