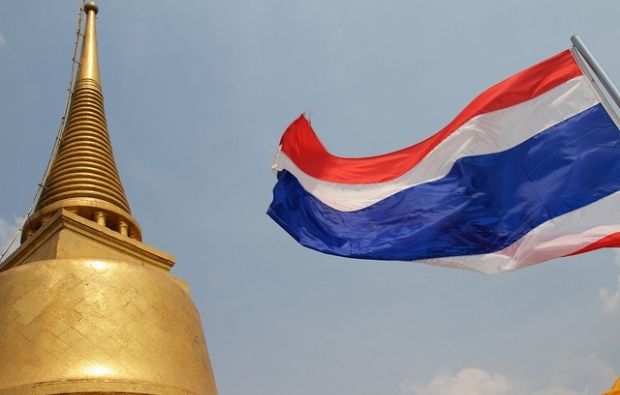 flickr.com/photos/jfantenb
Ukrainian state-owned defense industrial group UkrOboronProm has announced a partnership with Thailand through which the Southeast Asian country will build a new command version of the BTR-3 8×8 armored fighting vehicle (AFV).
Citing director general Pavlo Bukin, UkrOboronProm said in a statement on its website that it has sent to Thailand the "first machine kit" of its BTR-3KSH that will be produced locally under license, Janes.com reports.
UkrOboronProm did not state how many vehicles would be produced in Thailand, nor did it provide any details about deal supporting the arrangement. Thai officials have not commented on the development.
"We view this export supply as a marker of [our] deepening co-operation with Thailand, Ukraine's strategic partner in Southeast Asia," Bukin said in the UkrOboronProm statement. "Ukraine has serious prospects in this direction and we must use [this collaboration with Thailand] in our national interests."
Read alsoForeign interest in Ukraine's Oplot main battle tanks given advantages over Russian models
Bukin added that the licensed production of the BTR-3KSH is linked to a framework agreement signed by Thailand and Ukraine "a few years ago". This accord would cover the local production of the BTR-3E1 AFV as well as vehicle modifications and the provision of related support services, he noted.
The official said that production of the BTR-3KSH will be facilitated by the Defense Technology Institute, a research, development and industrial agency under the Thai Ministry of Defense.
The original equipment manufacturer of the BTR-3 is the Kharkiv Morozov Design Bureau in Ukraine. In 2008 and 2011, the Royal Thai Army ordered more than 220 BTR-3E1s, which were built by KMDB and transported to Thailand. The RTA took delivery of the final batch of these vehicles in late 2016.