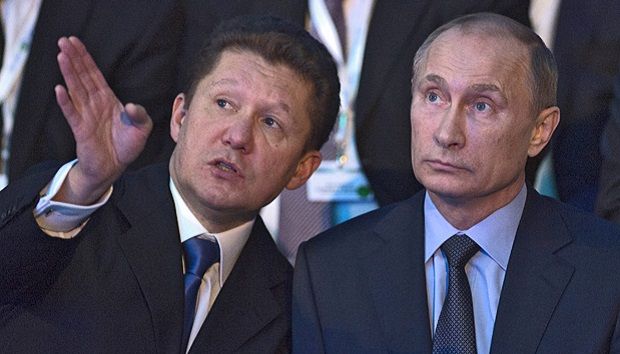 Photo from m-korchemkin.livejournal.com
"Ukraine has requested not to impose fines under our 'take or pay' rules for the supply of gas," Miller told Putin.
"We made advances and wrote a letter to Ukrainian state gas company Naftogaz Ukrainy [saying] that Gazprom would not impose fines for the next three months. However, Ukraine has requested an extension of this period of exemption," Miller said.
"Taking into account the difficult situation of the Ukrainian economy, it is necessary to accommodate partners. And one more thing – we need to provide an uninterrupted supply of gas to all our partners," Putin said.
"We must proceed from the fact that our partners could feel some confidence in our intentions to maintain normal business relations," the Russian president said.
"And, of course, … they can be sure that we will not … use our economic ties as some sort of leverage during the solution of other issues that are not related to the economy," Putin said.