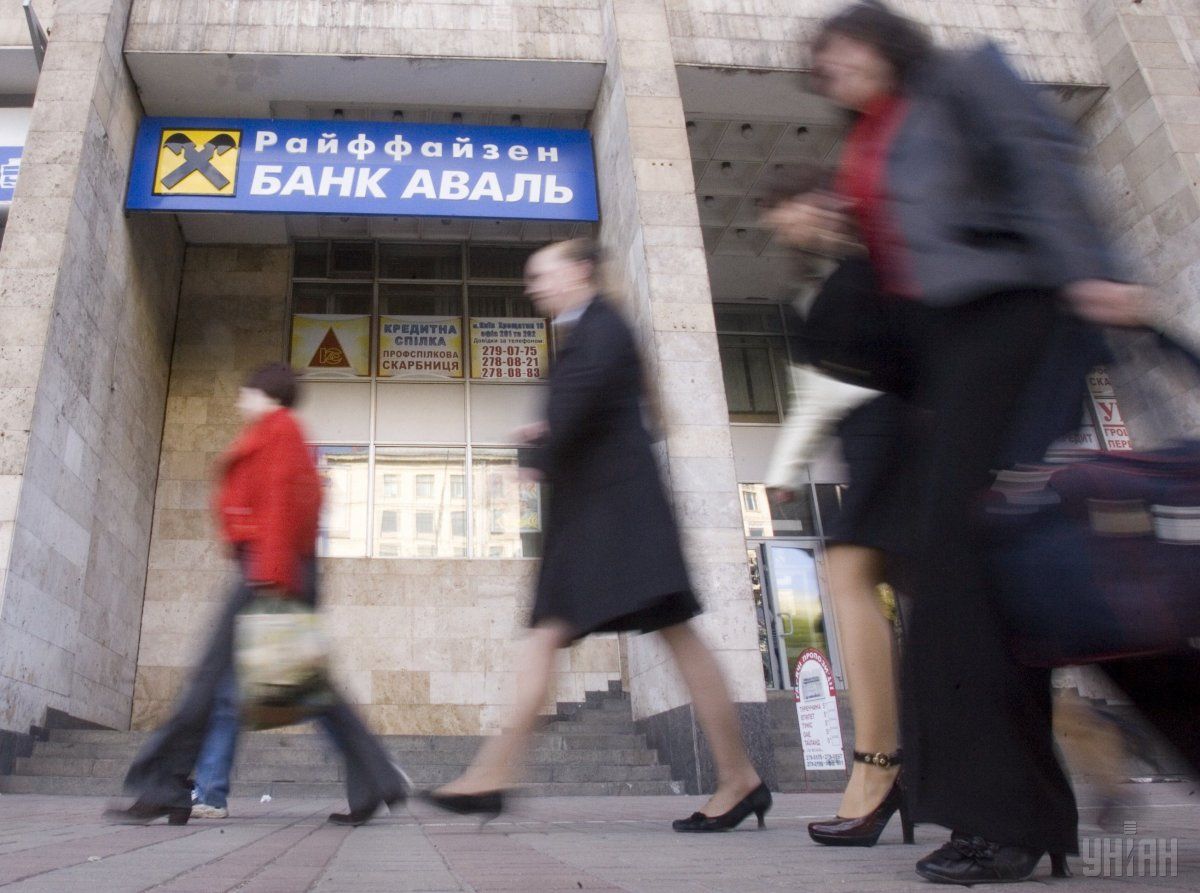 Photo from UNIAN
The Supervisory Board of Kyiv-based Raiffeisen Bank Aval has decided to appoint Oleksandr Pysaruk the bank's new CEO instead of Volodymyr Lavrenchuk, who headed the financial institution for 14 years.
Read alsoMost of operating banks in Ukraine post profit in H1
"Volodymyr Lavrenchuk has held the position of CEO in Raiffeisen Bank Aval for the last 14 years. During those years the bank was transformed into a modern and efficient financial institution well integrated into Raiffeisen Bank International which is one of the leading European banking groups," the bank's press service said in a statement on August 20.
Pysaruk is a 54-year-old Ukrainian with 27 years of experience, including senior roles in leading international banks, the National Bank of Ukraine (NBU) and the IMF.
The decision, which is subject to the approval by the supervisory authorities, was made following a well in advance planned comprehensive search for a suitable successor, the report said.
"Volodymyr Lavrenchuk has made a lasting contribution to Raiffeisen Bank Aval. He navigated our bank with great care and great personal commitment through sometimes very difficult waters. He hands over a strong bank to his successor. On behalf of the Supervisory Board, I would like to express our gratitude and high appreciation," Chairman of the Supervisory Board of Raiffeisen Bank Aval Martin Grüll said.
"We are glad that we have found in Oleksandr Pysaruk an experienced and renowned successor, who will continue the successful work of Volodymyr Lavrenchuk," he added.
UNIAN memo. Kyiv-based Raiffeisen Bank Aval has been operating in the Ukrainian market since 1992. It is the largest bank with foreign capital in terms of assets, according to the classification of the National Bank of Ukraine. The bank's shareholders are the Austrian Banking Group Raiffeisen Bank International AG and the European Bank for Reconstruction and Development. The financial institution received UAH 5.1 billion (US$202.6 million) in profit in 2018.