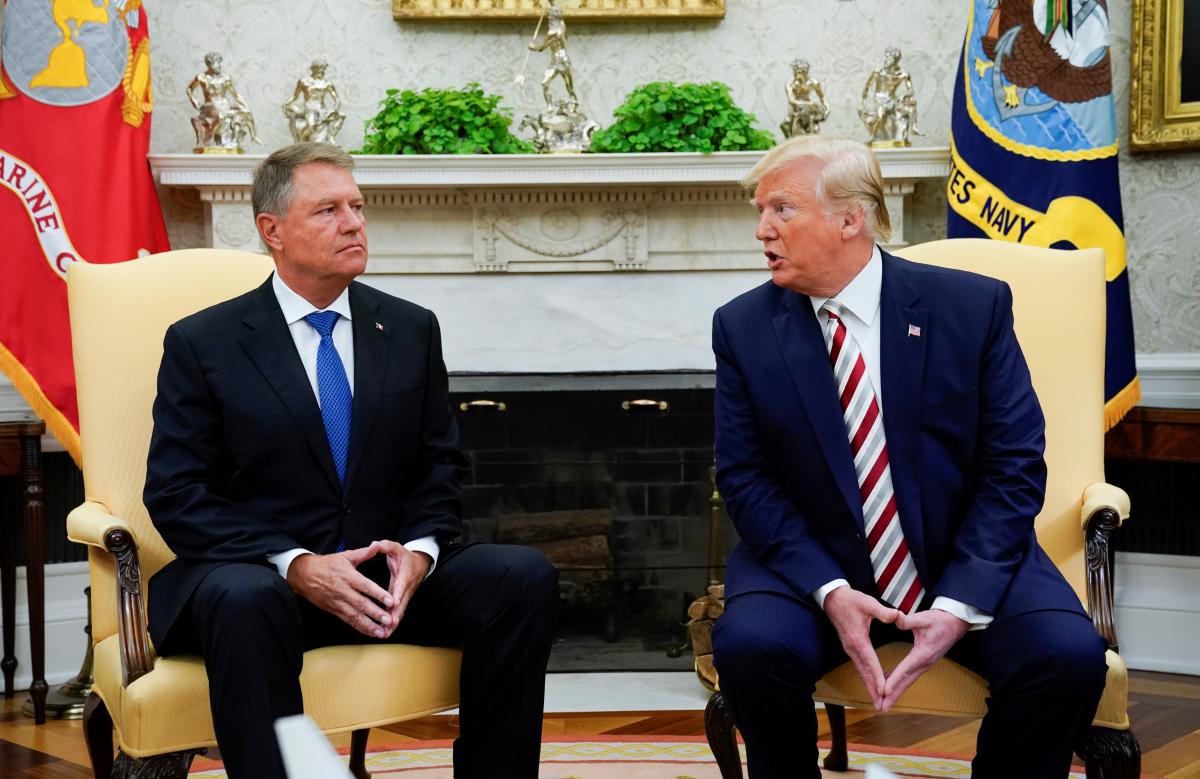 REUTERS
U.S. President Donald Trump and his Romanian counterpart Klaus Iohannis have jointly opposed the construction and commissioning of the Nord Stream 2 natural gas pipeline.
Read alsoReuters: U.S. Senate panel backs Nord Stream 2 pipeline sanctions bill
"The United States and Romania recognize that energy security is national security. We underscore our opposition to Nord Stream 2 and other projects that make our Allies and partners dependent on energy from Russia," according to a joint statement by two presidents, published on the White House website on August 20, following their meeting in Washington.
It is noted natural gas resources in Romania have the potential to increase the prosperity of both nations and to enhance Europe's energy security.
"The United States and Romania will consider how best to improve the energy investment climate in Romania in ways that benefit both countries. We further urge our industries to work closely together to support Romania's civil nuclear energy goals," the White House said.
UNIAN memo. The Nord Stream 2 project envisages the construction and operation of two gas pipeline branches with a total throughput capacity of 55 billion cubic meters of natural gas per year from the coast of Russia through the Baltic Sea to Germany. It should connect Russia's Ust-Luga and Germany's Greifswald.
This new pipeline bypassing Ukraine is to be built next to the existing Nord Stream 1 pipeline. The construction of the pipeline should be completed before the end of 2019. The length of the pipeline will be 1,220 km.
The project is being implemented by Russia's Gazprom in alliance with European companies – ENGIE, Uniper, OMV, Shell, and Wintershall.
Ukraine stands against the construction of Nord Stream 2 as it will most likely lose its status of a gas transit country and its possible revenue losses are estimated at billions of U.S. dollars. The project is also highly criticized by Poland and the Baltic countries.