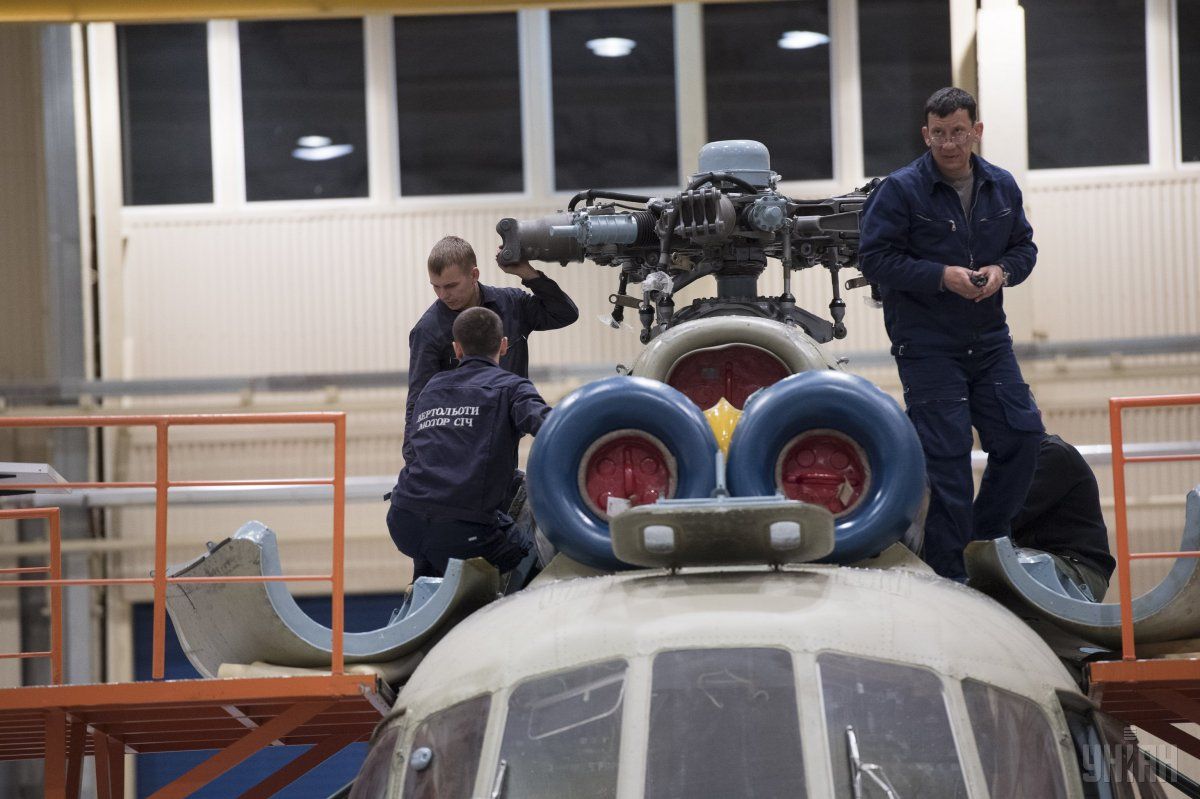 Photo from UNIAN
Ukrainian tycoon Vyacheslav Boguslayev, who has controlled a Zaporizhia-based Motor Sich aerospace giant for the past three decades, is caught up in the global rivalry between the United States and China as he seeks to sell his asset.
At stake for Ukraine is potentially billions of dollars of investment from China, thousands of jobs, and eventual membership in NATO, analysts say, according to RFE/RL.
The possible sale of Motor Sich -- a maker of engines for missiles, helicopters, and jets -- to the Chinese provoked a raid of its Zaporizhia headquarters by Ukraine's Security Service in early 2018 and the seizure of its shares.
The issue has become so important to Washington that U.S. national-security adviser John Bolton said he will raise his "concerns" about the sale during his current visit to Ukraine.
"China is using its "trade surpluses to gain economic leverage in countries around the world, to profit from defense technologies that others have developed," Bolton told RFE/RL.
Ukrainian media reported on Aug 19 that two Chinese firms had reached an agreement with state-owned military concern Ukroboronprom to jointly purchase the engine maker. Ukroboronprom Chairman Aivaras Abromavicius declined to comment.
The Chinese companies would receive a controlling stake, while Ukroboronprom would receive at least a 25% blocking stake, according to Ukrainian media. The Chinese firms are believed to be close to the government in Beijing.
Motor Sich's engines are used to fly the Mi family of choppers, as well as Antonov cargo jets.
It is one of the few plants in the former Soviet Union that can build an entire aviation engine from scratch and offers a wide variety of products that "fit the Chinese requirements really well," said Reuben Johnson, a military analyst based in Kyiv.
Read alsoMotor Sich case: Bolton, warns Ukraine about risks of China's "unfair economic practices"
China would be able to significantly enhance its air defense capabilities with domestic production of the engines, Johnson said.
But China may be more interested in the company's engine for cruise missiles, said Denys Kalachov, a board member of the Association of Ukrainian Defense Manufacturers. China has developed missile capabilities over the past decade that rival those of the United States, and the acquisition of Motor Sich could potentially help it advance its program.
John Bolton is hoping Kyiv will block the sale: "I do think a government operating in its own sovereign sphere has the right to protect its defense industries and to look out for the well-being of the Ukrainian people. So, I think President Zelensky's new government obviously has that as its highest priority, and he's going to make sure before some transaction is allowed to go through that it is really the Ukrainian people who benefit."
The United States is advising Ukraine on the reform of its military, a necessary step before it would be eligible to join NATO, which Kyiv has said is its goal.
"If this deal [to the Chinese] happens, we will never be in NATO," said Denys Hurak, a former Ukroboronprom executive.
Read alsoU.S. aims to block Chinese acquisition of Ukraine's Motor Sich aerospace giant – media
Motor Sich was valued at nearly $500 million when it ceased trading on the stock market. Only a handful of people in Ukraine could afford to buy it at that valuation.
Washington too may struggle to find a buyer for Motor Sich, said the American defense industry consultant. U.S. defense companies capable of making such large purchases are publicly owned, and management must answer to shareholders, he said.
Motor Sich has "Soviet DNA" that would be hard to integrate with an American company, while part of its sales is to China and other countries with which a U.S. defense company may not be allowed to do business, the consultant said.