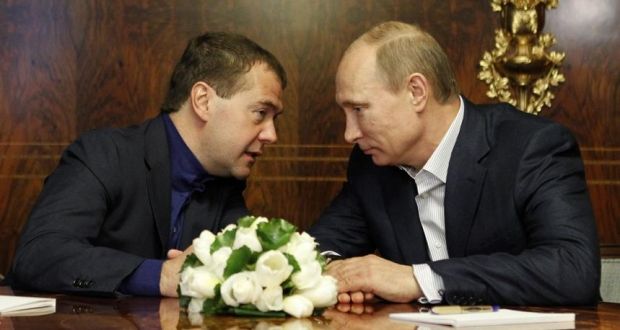 REUTERS
The annual income of the Russian leader rose due to an increase in his official salary. Last year, Russian president signed a decree on increasing the salary of the Russian president and prime minister by 2.65 times.
According to the Kremlin, Putin owns a land plot of 1,500 square meters, a 77 square meter apartment and a garage (18 square meters). The president also has at his disposal another apartment of 153.7 square meters along with another garage with an area of 18 square meters.
The assets were indicated in Putin's declaration for 2013. All property assets are located in Russia. The fleet of vehicles owned by the president has not changed - two Volga cars (GAZ M21 and M-21-P), as well as a Niva car and a Skif trailer.
The income of the Russian Prime Minister Dmitry Medvedev, according to his declaration, also doubled, to RUB 8.52 million. Medvedev is the owner of an apartment with an area of ​​367.8 square meters. The same apartment is also used by his wife. In addition, the prime minister has a land plot of 4,700 square meters (47 acres) on a lease basis (49 years), also located in Russia.
Medvedev also owns two vintage passenger vehicles – a GAZ-20 "Pobeda" produced in 1948, and a GAZ-21 "Volga" produced in 1962. His wife owns a more modern car – a German Volkswagen Golf.