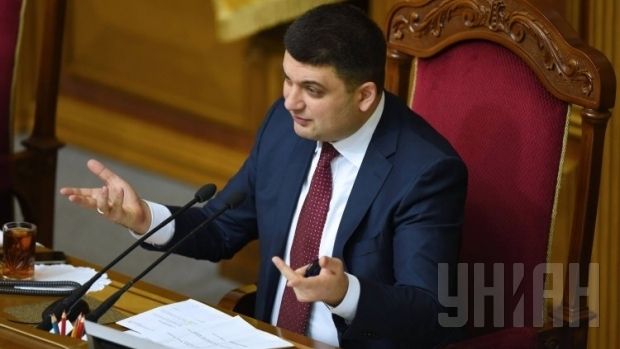 UNIAN
"This is the salary of MPs from April 1. I want to finally put an end to speculation on this subject," he said.
According to Groysman, the salaries of MPs are pegged to the salaries of the members of the Cabinet of Ministers of Ukraine.
"Before April 1, the salaries for members of Cabinet of Ministers, MPs and other officials consisted of seven minimum wages and amounted to UAH 8,526, but this restriction was canceled on March 2," he said.
"At the same time, according to the decision of the Cabinet of Ministers of February 14, in 2015 the monthly salary of the MPs is equal to the salary of members of the government, which is now UAH 6,109," Groysman said.
As reported, one of the improvements of the budget after the adoption of the law was to raise the maximum amount of salaries to MPs of Ukraine to 10 times the minimum wage.
Thus, MP of the Verkhovna Rada, a member of the board of the Batkivshyna faction Andriy Pavlovskiy said that from April 1 the MPs of the Verkhovna Rada of Ukraine would receive a salary of about UAH 17,500 per month instead of UAH 6,500.
However, Groysman denied there would be an increase in the salaries of MPs.
"I want to officially declare – there was no increase and I, as chairman of the Verkhovna Rada, will not sign any decision to increase salaries to MPs under the conditions in which the country is living," he said.
"I would like to say to those who are spreading these rumors – don't invent things," Groysman said.