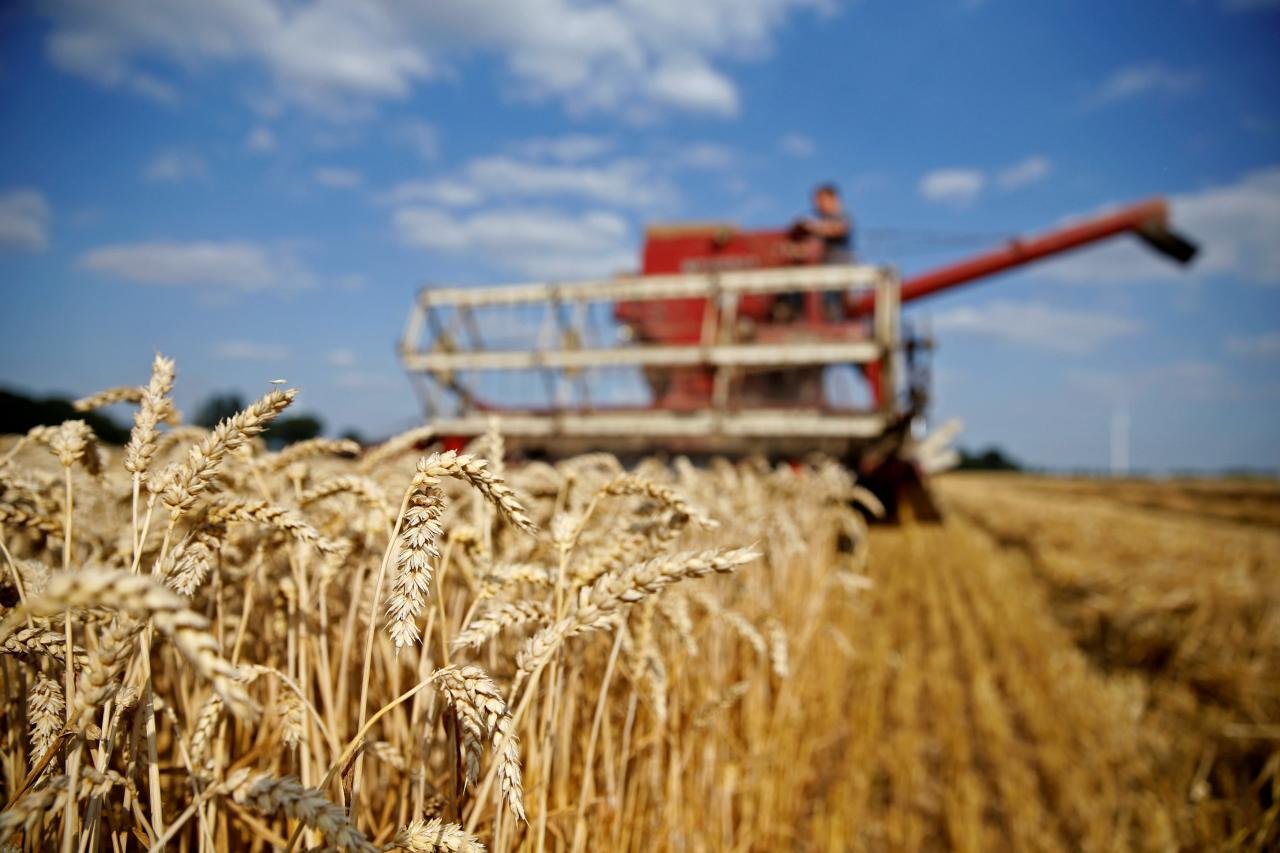 REUTERS
Ukrainian President Volodymyr Zelensky says that the model of an open farmland market proposed by the authorities suggests that only Ukrainian citizens and Ukrainian companies will be able to buy or sell farmland.
"First and foremost: the land belongs to Ukrainians. In the model that we propose together with the government, only Ukrainian citizens and Ukrainian companies can buy or sell [agricultural] land," he said at a conference in Kyiv on land management reform, titled: "Land as a Factor in the Development of the Ukrainian Rural Area," according to an UNIAN correspondent.
Read alsoFarmland sale moratorium must be lifted before Dec 1. Zelensky says
"Horror stories about Chinese, Arabs or aliens who would remove our soil in wagons are nonsense. Land is the property of citizens," he said.
According to Zelensky, the issue of land sales is too sensitive and therefore requires wide public discussion to "dispel all the myths and manipulations that have been sown in the minds of citizens over the last 20 years" and to find the best and balanced solutions in the open land market model, the President's Office said.
The president says citizens of Ukraine should receive full, not hybrid, ownership of their land. "It is very important: 'full' means the right to own, use and dispose of your land. Otherwise, we will have the Soviet Union. When citizens allegedly received their apartments but could not sell them legally. And that was wrong. What happened as a result? Illegal, 'gray' schemes and fraud. The same thing is happening with farmland now," he said.
As UNIAN reported earlier, Zelensky instructed the government to draft a bill on farmland by October 1 and asked the parliament to lift the ban on farmland sale, which is currently in effect until December 1, 2019.
On August 3, newly appointed Prime Minister Oleksiy Honcharuk announced that the opening of the agricultural land market was tentatively planned for next summer. By that time, the government together with the National Bank would be able to reduce rates on loans in hryvnias to 14-15% per annum, he said. The prime minister explained that his government planned to lower interest rates on loans and reduce costs of borrowings specifically for the purchase of farmland, so that Ukrainians could have more favorable conditions than their foreign competitors.
Earlier, Ukraine's Agriculture Ministry and the World Bank predicted that the opening of the agricultural land market could additionally bring the Ukrainian economy up to US$1.5 billion every year.