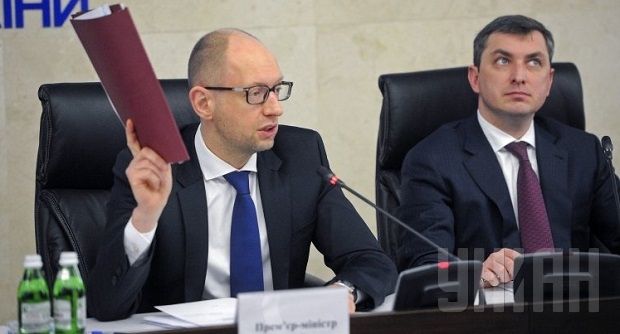 UNIAN
According to Kononenko, the candidacy of Bilous has already been submitted to Ukrainian Prime Minister Arseniy Yatseniuk.
"We also hope that on Thursday the Verkhovna Rada of Ukraine will approve candidates from the parliament to the Supreme Council of Justice," he added.
"Our faction has delegated Oleksiy Malovatskiy. He was the head of the legal department of the Bloc of Poroshenko faction during the presidential and parliamentary elections. He is well-known lawyer, and [the announcement of] this candidacy was greeted by our faction with applause," he said.
According to Kononenko, the Popular Front faction must also submit his candidacy, and they have already agreed that Iryna Mamontova will represent their party.
In addition, another three factions of the coalition must also submit one representative. However, their candidates aren't still agreed.
As UNIAN reported earlier, on March 23, the Cabinet of Ministers of Ukraine accepted the resignation the State Fiscal Service Chairman Ihor Bilous.
In addition, upon results of a verification of performance, the assistants of the former chairman, Volodymyr Khomenko and Anatoliy Makarenko, who were in charge of the tax police and customs service, had been also dismissed from performing their duties.
Earlier, a government commission on investigation of the activities of the State Fiscal Service leadership, which was established at the initiative of Prime Minister Arseniy Yatseniuk, completed its work after processing 250 complaints from businesses, and advised the government to dismiss Bilous.