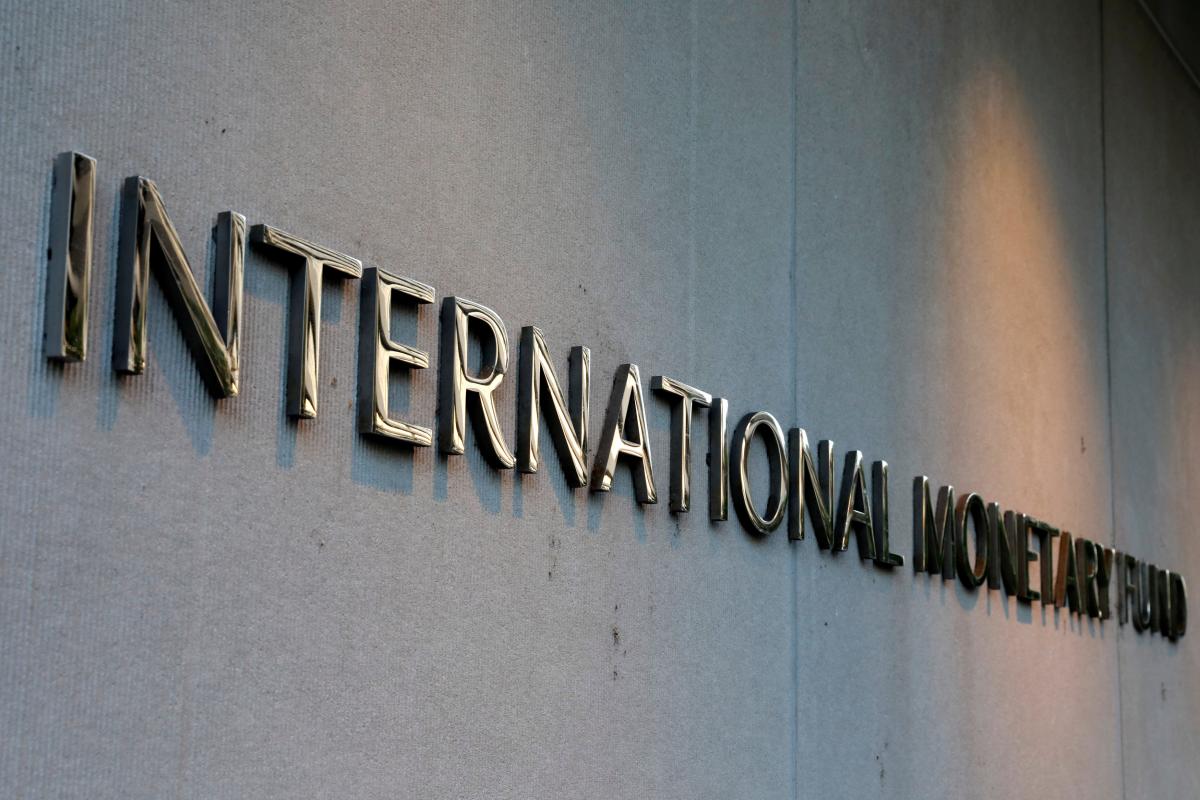 REUTERS
Discussions on Ukraine's new program with the International Monetary Fund will continue in the coming weeks, the IMF said following the Kyiv visit of its mission, led by Ron van Rooden, on September 12-26.
The mission initiated discussions on a new program that could be supported under the IMF's Extended Fund Facility (EFF), the IMF said in a press release on September 27.
"The mission started discussions on a new 3-year arrangement that could be supported under the IMF's Extended Fund Facility. The mission has had productive discussions on policies for a new program these last two weeks, especially on fiscal and monetary policies, as well as key reform measures. It also underscored the importance of central bank independence and safeguarding financial stability, as well as the need to make every effort to minimize the fiscal costs of bank resolutions. Discussions on the new program will continue in the coming weeks," reads the report.
Read alsoZelensky comments on IMF review mission's work in Ukraine
It is noted following this year's elections, the authorities now have an opportunity to advance much-needed reforms, they have set themselves the ambitious task of transforming the economy and achieving stronger growth to improve living standards of all Ukrainians, while safeguarding macro-economic stability, and they have already secured passage of various pieces of reform legislation.
"Lifting the economy to a higher growth path also requires accelerating structural reforms. This includes most of all firmly establishing the rule of law – including through judicial reform – and decisively tackling corruption. Equally important are enhancing competition and opening up markets – particularly in the energy and agricultural sectors – and reducing the role of the state and oligarchs in the economy," the IMF said.
According to IMF experts, wage growth needs to be consistent with improvements in labor productivity, to safeguard competitiveness. "With sustained reform implementation, Ukraine can become more closely integrated with the European economy and its supply chains, taking greater advantage also of the Deep and Comprehensive Free Trade Agreement with the EU," the report says.
As UNIAN reported, the IMF mission started its work in Kyiv on September 11. Ukrainian Prime Minister Oleksiy Honcharuk says the government starts negotiations with the IMF on the new program, counting on its launch by the end of the year.
Read alsoUkrainian Central Bank's senior officials hold 'exit meeting' with IMF mission
The National Bank estimated the potential capacity of the new program at US$5billion to $10 billion and predicted the receipt of the first disbursement at US$2 billion by the end of 2019. Ukraine's Finance Minister Oksana Markarova has announced that the new program may be the last one, as Ukraine will be able to do without IMF support.
According to experts interviewed by UNIAN, Ukraine will ask the IMF for the new Extended Fund Facility (EFF) program worth US$6 billion to $20 billion for a period of two or four years.