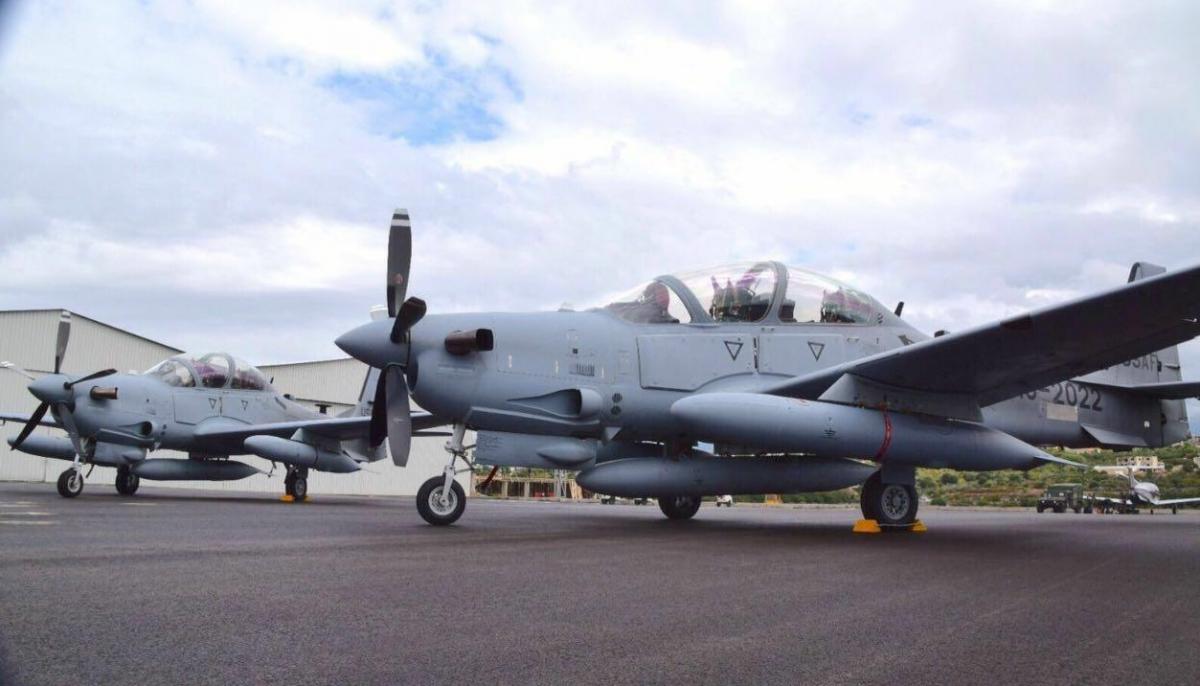 Super Tucano aircraft / Photo from Lebanon's Ministry of National Defense
Brazilian President Jair Bolsonaro has announced after a meeting with Ukrainian President Volodymyr Zelensky in Japan that Ukraine is interested in buying Brazil's Super Tucano aircraft.
"Ukraine wants to have Brazilian military aircraft. The President of Ukraine is interested in buying Super Tucano aircraft," the Brazilian president wrote on Twitter on October 24.
Ucrânia quer aviões militares do 🇧🇷. Presidente ucraniano tem interesse em comprar aviões Super Tucano. O Ministro de Relações Exteriores, @ernestofaraujo , avaliou a possibilidade dos ucranianos adquirirem a aeronave KC-390, cargueiro militar fabricado no Brasil. @RenovaMidia

— Jair M. Bolsonaro (@jairbolsonaro) October 23, 2019
The Ukrainian Military Portal reports that the Brazilian Embraer EMB 314 Super Tucano turboprop light attack aircraft was showcased to a delegation of the Ukrainian Air Force, led by its commander Serhiy Drozdov, during a visit to Brazil in early August.
The Embraer EMB 314 was expected to be developed as a training plane, but was later converted into a turboprop light attack aircraft. The first prototype of the plane made its maiden flight in 1999.
Its reinforced landing gear is able to handle greater takeoff weights and heavier stores load, up to 1,550 kg (3,300 lb). Its endurance is up to 8 hours when using outboard fuel tanks.
A 900-meter runway is sufficient for it to take off and land. It has two internal, wing-mounted .50 cal. machine guns (with 200 rounds of ammunition each). It can be loaded with air-to-air AIM-9L Sidewinder missiles, as well as general-purpose or precision-guided bombs.