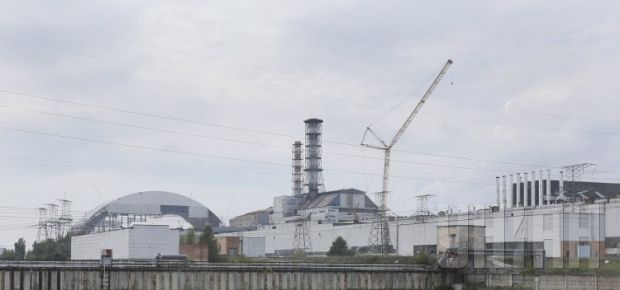 UNIAN
The funds will allow all work to continue at the Chornobyl nuclear power plant without delay, the EBRD said. The massive arched structure that will cover the remains of the reactor is expected to be completed in 2017.
"At the conference, the G7 and European Commission confirmed an additional contribution of EUR 165 million to the Chornobyl Shelter Fund (CSF), while other countries pledged EUR 15 million," reads a report from the EBRD, which oversees the use of donor funds
The EBRD noted that in November 2014 the bank's Governing Council had already confirmed the provision of an extra EUR 350 million for the project.
"Prior to these new pledges, the NSC project had been facing a funding gap of EUR 615 million, which has now been reduced to EUR 85 million by the international community," according to the EBRD report.
The new funds allow all works at Chornobyl to continue without delay. Meanwhile, efforts to raise the remaining shortfall will continue, with the EBRD covering any outstanding amount.
EBRD President Sir Suma Chakrabarti added: "We are very pleased with the outcome of this conference and are grateful to all donors for their contributions at a time when national budgets are tight. The additional funds will allow us to keep the project on track and gives us confidence that the New Safe Confinement can be delivered on time and on budget."
As UNIAN reported earlier, after the 17th EU-Ukraine summit in Kyiv, European Commission President Jean-Claude Juncker said that the European Commission intends to provide Ukraine with EUR 70 million for the Shelter construction.
The Chornobyl Shelter Fund was created in 1997 to help Ukraine build a new containment shelter over the ruins of the plant's fourth reactor.
In September 2007 the Chernobyl Shelter Fund and the French Group Novarka signed a contract for the construction of the New Safe Confinement at the Chornobyl nuclear power plant. The initial cost of the construction was estimated at EUR 980 million. However, after six years the estimated construction costs had increased by another EUR 500 million.
Then in the summer of 2014 the Assembly of Contributors of the Chornobyl Shelter Fund decided to increase the additional contribution of donor countries to EUR 650 million to ensure the successful completion of the NSC construction, which is to make the Chornobyl nuclear power plant a safe and environmentally stable facility.