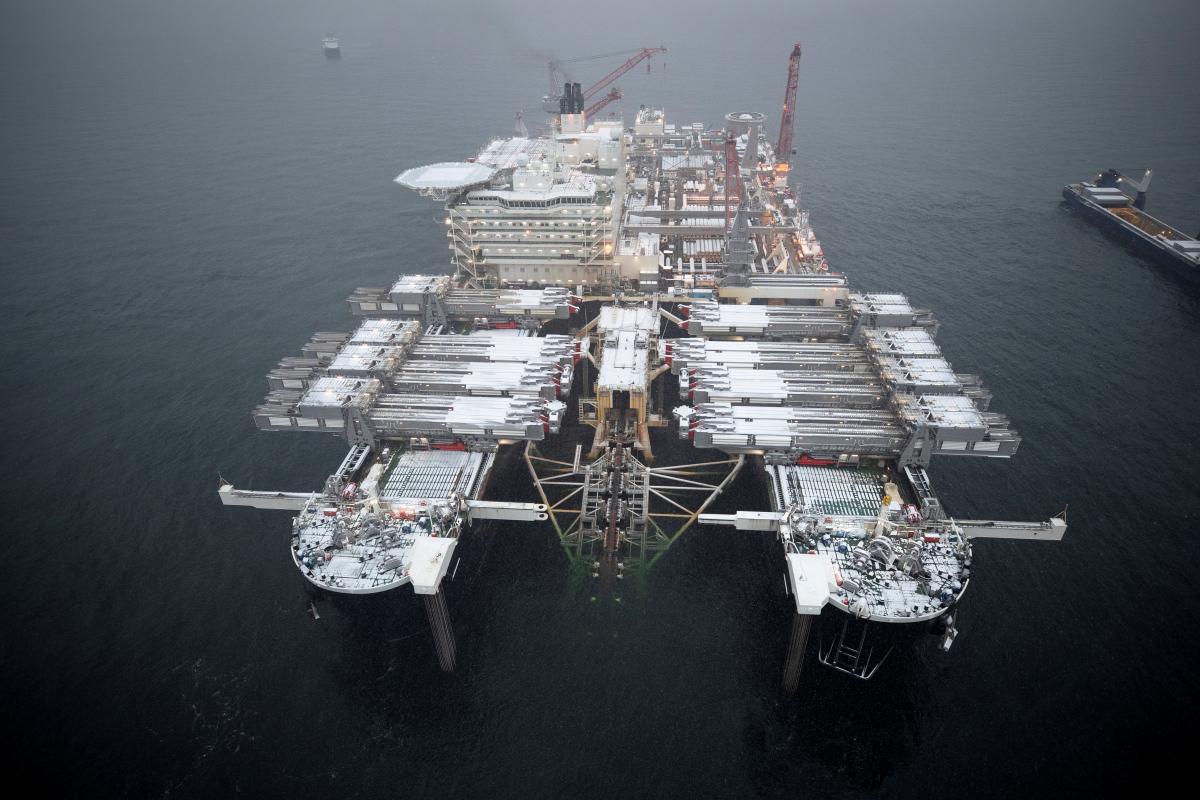 REUTERS
The removal by Denmark of the final barrier to a Nord Stream 2 gas pipeline bypassing Ukraine that has drawn fire from President Trump could lead to the project's completion within months.
The decision is a blow to U.S.-led efforts to halt the construction, The Washington Post reports.
Critics have said that the project will increase European dependence on Russian energy at a time when the Kremlin and the West are at odds over a host of issues. Proponents of the pipeline, including the Russian and German governments, say it is simply a good business deal.
Once completed, Nord Stream 2 will double the capacity of the original Nord Stream pipeline, which opened in 2011 and also caused consternation in Europe and the U.S. that Russia could use it to bypass Ukraine and cut gas off from Eastern Europe for political ends.
U.S. authorities have threatened sanctions against companies that take part in the pipeline, although they have yet to follow through. The Trump administration wants to increase U.S. exports of liquefied natural gas to Europe, but opposition to the German-Russian project has been bipartisan, and many European countries have joined in the criticism.
"It really makes Germany a hostage of Russia," Trump said in June.
Critics also fear that the pipeline will allow Russia to shift gas transit away from Ukraine, depriving it of crucial revenue.
The pipeline is entirely owned by the Russian energy company Gazprom, which is majority-owned by the government. Gazprom makes most of its profits from European gas exports, so the project will help finance the Kremlin's bottom line.
Read alsoNord Stream 2 poses major threat to environment in Baltic Sea over WW2-era chemical munitions – experts
German Chancellor Angela Merkel sheltered the pipeline from European Union sanctions on Russia imposed in the years after the Kremlin's 2014 annexation of Ukraine's Crimean Peninsula. Merkel has said though that she would work to ensure that Ukraine is not cut off.
Under international treaties, Denmark was obliged to issue the permit if it determined that the pipeline met environmental requirements. This year, Nord Stream 2 scrapped a different route that would have gone directly through Danish waters after the Danish Parliament passed a law to enable the government to reject projects in national waters if the Foreign Ministry determined they were geopolitically problematic. Danish leaders have opposed the project.
The route approved Wednesday is just outside Danish territorial waters, and a different set of rules applied. The pipeline will run adjacent to a former chemical weapons dumping ground in a region that is marked on official maps as "anchoring and fishing dangerous." A different potential route would have gone through a densely trafficked shipping lane.
"It's a technical evaluation," Katja Scharmann, the chief adviser at the Danish Energy Agency, said ahead of the decision. "It's not an easy task to say it's the shipping lane or the chemical weapons grounds."