Steel production in Ukraine decreases by 30%
According to the recent data, steel output in Ukraine in January-April decreased by 30% to 7.08 million tonnes compared to the same period last year, as the industrial production in Ukraine continues to fall, the association of ferrous metallurgy enterprises Metallurgprom has reported.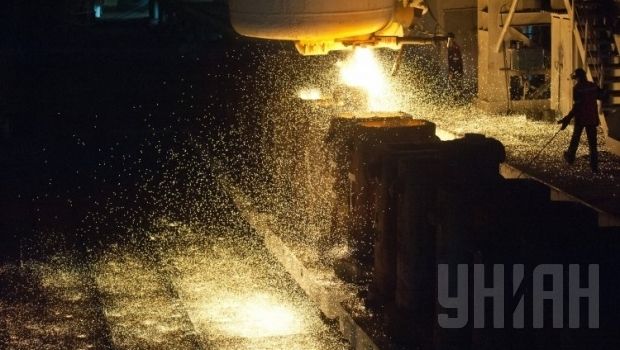 UNIAN
According to the association's data, the total production of rolled metal products during this period decreased by 31%, to 6.18 million tonnes, while output of pig iron decreased by 32%, to 6.43 million tonnes. Production of coke declined by 42%, to 3.29 million tonnes over the first four months of the current year.
As UNIAN reported earlier, in 2014 steel production in Ukraine decreased by 17% on an annual basis, amounting to 27.161 million tonnes.
The production of rolled metal products dropped by 18%, to 23.793 million tonnes, and pig iron output fell by 15%, to 24. 81 million tonnes.
If you see a spelling error on our site, select it and press Ctrl+Enter