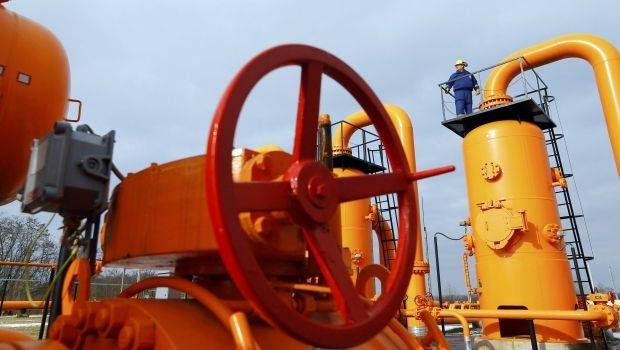 REUTERS
The change in Ukriane's energy supply tactics is seen in data from gas transmission system operators in Hungary (FGSZ) and Slovakia (Eustream).
According to FGSZ, for the last five days Ukraine has not been importing any natural gas from Hungary at all.
The Slovak company Eustream notes that starting from May 1, Ukraine reduced daily gas import volumes compared to April by an average of 77% - from 38 million cubic meters to 21.5 million cubic meters.
At the same time, according to the data of state company Ukrtransgaz, starting from May 1, the average daily import volumes of gas from Russia doubled - to 19 million cubic meters, compared to 9 million cubic meters in April.
As UNIAN reported earlier, on April 1, Ukraine's Naftogaz and Russia's Gazprom signed a three-month contract for the supply of Russian gas to Ukraine at a price of $248 per thousand cubic meters.
According to Minister of Energy and Coal Industry of Ukraine Volodymyr Demchyshyn, European gas price for Ukraine at that time amounted to about $270-280 per thousand cubic meters.
The minister also stated that Ukraine would continue purchasing gas on the European market despite the reduction in price for Russian fuel. However, in the first week of April Ukraine reduced its daily volumes of natural gas imports from Hungary by more than six times.
According to recent data from the Hungarian company, daily volumes of gas supplies to Ukraine at the end of March were in the range from 4.6 million cubic meters to 7.2 million cubic meters. But after the conclusion of a new gas contract between Naftogaz and Gazprom, imports of gas fell on April 2 to 1.909 million cubic meters and to almost 700,000 cubic meters on April 3-5. By the end of April, daily volumes of gas import from Hungary fell to 4,800 cubic meters.