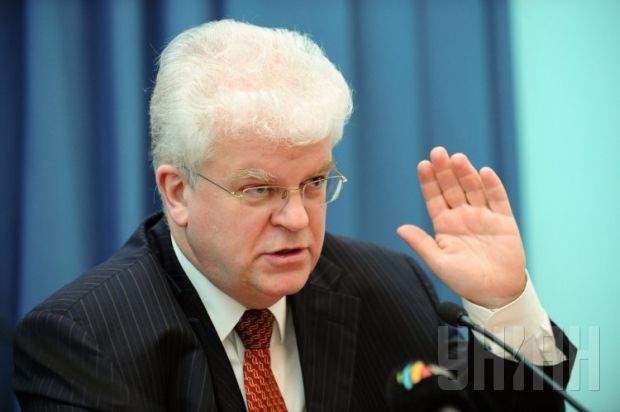 Chizhov: Brussels and Kyiv not enthusiastic about Russian proposal / Photo by UNIAN
The Russian ambassador gave the news at a public event in Brussels, Ukrainian newspaper Europeiska Pravda has reported, with reference to the EUobserver publication.
According to Chizhov, the issue was discussed at the expert level in April. The ambassador said that Russia will insist that the implementation of the trade part of the agreement be delayed for another year.
As earlier reported, in September 2014 Russia achieved a delay in the implementation of the free-trade zone's implementation to early 2016. During this period, the EU has put unilateral trade preferences in place (Ukrainian goods are exported to the EU free of duties, while reverse imports are subject to duties).
At the same time, it is believed that such regime does not encourage Kyiv to carry out the reforms necessary for the implementation of the FTA in full, which has drawn strong criticism of experts regarding the one-side regime between Ukraine and the EU.
Chizhov said that his initiative had been rejected by the other parties. At the same time he said that he hopes that over time, the EU will resume discussions on the topic
"I did not get the impression that [Russia's] proposal was met with enthusiasm by the Ukrainian delegation and the delegation of the European Commission," Chizhov said.
"This could be seen as an indication of the fact that Ukraine has fulfilled most of the objectives for this part of the Association Agreement to be implemented. Whether it is so, we will find out by the end of the year," the Russian diplomat said, quoted by Russian newspaper Rossiyskaya Gazeta.