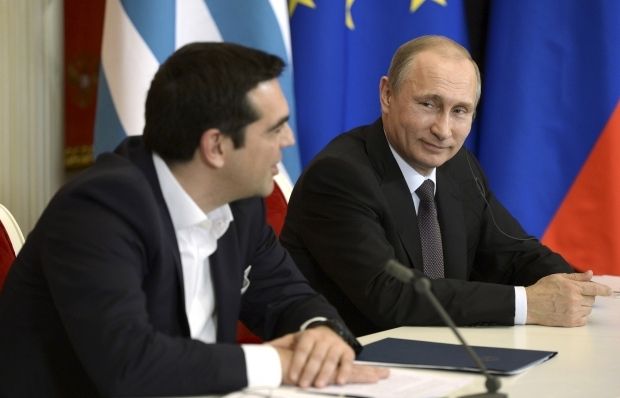 REUTERS
"Nobody in the world is ready to solve Greece's problems, even partially," Schaeuble said, quoted by German news agency DPA, German news broadcaster Deutsche Welle has reported.
Greece should not rely on financial support from either Russia or China to help pull it out of its debt crisis, Schaeuble said.
He said it was unlikely that Moscow would provide financial assistance to Athens, as Russia itself is facing serious economic challenges caused by decline in world prices for oil and gas.
In addition, the situation with Russian economy is aggravated by the sanctions adopted by the European Union against Russia over the Ukrainian crisis, the ruble national currency collapse and the weakening of confidence of international creditors, Schaeuble said.
As for China, the "Chinese people do not give money for nothing," the German finance minister said.
According to Schaeuble, Germany and Europe as a whole are ready to provide further assistance to Greece.
But the provision of such assistance would be justifiable only if the Greeks themselves use the time to "get their country back on its feet, from a financial view point," Schaeuble warned.