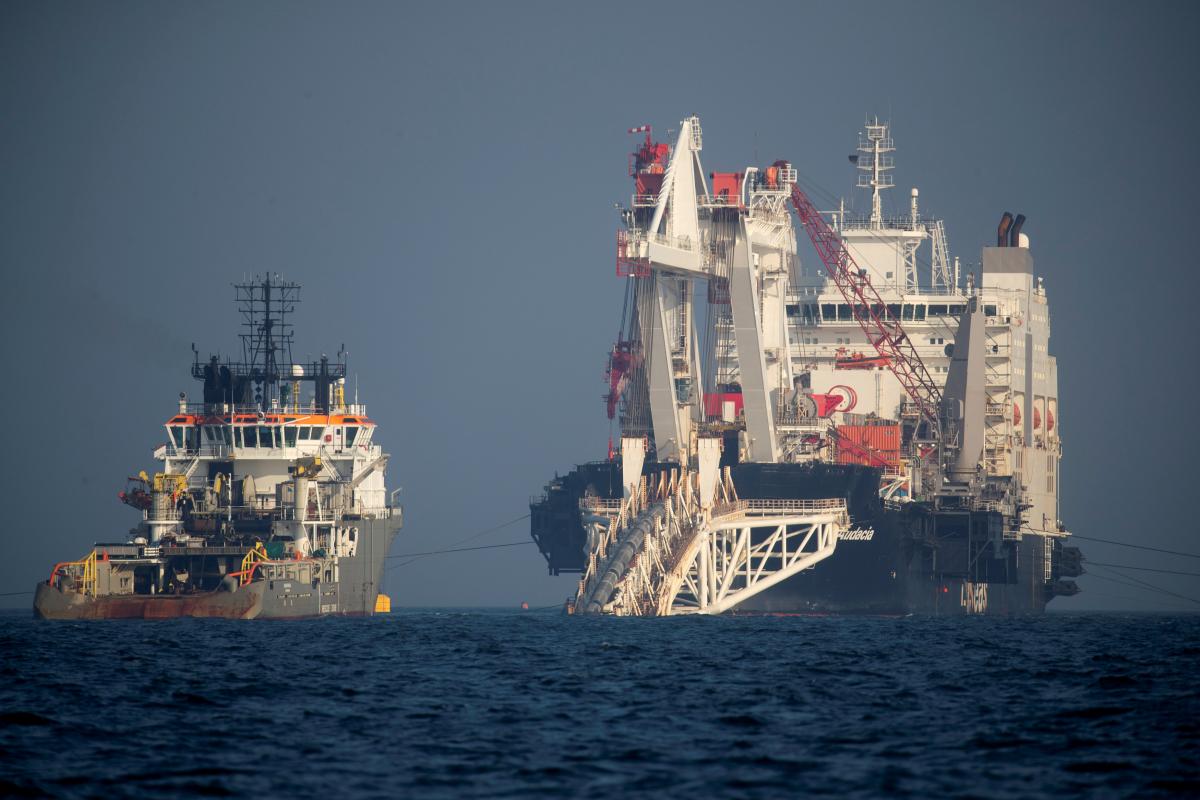 REUTERS
Sanctions on companies involved in the Nord Stream 2 pipeline have been added to the draft 2020 National Defense Authorization Act, Senate Foreign Relations Committee Chairman Jim Risch told Defense News on the sidelines of the Halifax International Security Forum.
The inclusion of the sanctions in the bill is a strong sign, but House and Senate lawmakers have yet to reach a final deal on the massive bill, Defense News said.
Read alsoUkrainian PM: Excluding Nord Stream 2 from EU Gas Directive will let Gazprom abuse monopoly
"The reason for the push is that this window is closing. A lot of Nord Stream is done already," said Risch, R-Idaho, adding he believes the sanctions will persuade the construction firms involved to stop work on the project.
"It will cost them dearly. I think if those sanctions pass [the companies] will shut down, and I think the Russians will have to look for another way to do this, if they can do this," Risch said.
The text of the sanctions provision has not been made public, but Risch said it is close to the "Protecting Europe's Energy Security Act," sponsored by Sen. Ted Cruz, R-Texas, which the Senate Foreign Relations Committee passed 20-to-2 in July. That bill would sanction companies operating vessels that lay pipes for the Nord Stream 2 and TurkStream pipelines.
UNIAN memo. The Nord Stream 2 project envisages the construction and operation of two gas pipeline branches with a total throughput capacity of 55 billion cubic meters of natural gas per year from the coast of Russia through the Baltic Sea to Germany. It should connect Russia's Ust-Lug and Germany's Greifswald. This new pipeline bypassing Ukraine is to be built next to the existing Nord Stream 1 pipeline.
The construction of the pipeline should be completed before the end of 2019. The pipeline will be 1,220 km long. The project is being implemented by Russia's Gazprom in alliance with European companies – ENGIE, Uniper, OMV, Shell, and Wintershall.
Ukraine stands against the construction of Nord Stream 2 as it will most likely lose its status of a gas transit country, while its potential revenue losses are estimated at $3 billion annually. The project is also highly criticized by the U.S., Poland, and the Baltic States.