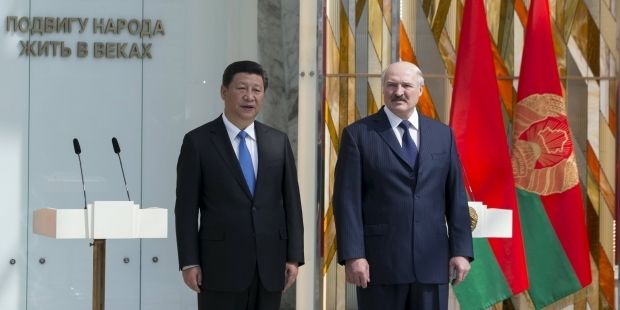 REUTERS
In addition, Belarus, which is experiencing problems with refinancing record high foreign debt payments, has negotiated a three-year currency swap with China worth 7 billion yuan, Reuters reported, with reference to the National Bank of Belarus.
"The agreement provides for the provision of funds by both parties in the national currency in amount of 16 trillion Belarusian rubles and 7 billion yuan (just over $1.1 billion)," the Belarusian National Bank said.
Belarus will also supply China with four million tonnes of potassium over five years. A memorandum on the deal was signed by Belarusian Potash Company and the Chinese Sinochem Group on Sunday.
In 2015, Belarus will need to repay $4 billion in foreign debts, while the country's economy is shrinking amid falling demand in Russia and the decline in oil prices.
Minsk said that it intended to partly refinance the debt by placing foreign currency bonds, and asked Russia to postpone a part of the payments.
Since the beginning of the year the country's foreign exchange reserves, estimated according to the standards of the IMF, have fallen by $500 million and now amount to $4.57 billion.
The reserves, estimated according to the country's own national methodology, the structure of which includes the yuan, the Russian ruble and precious stones, have decreased by $600 million, to $5.1 billion.