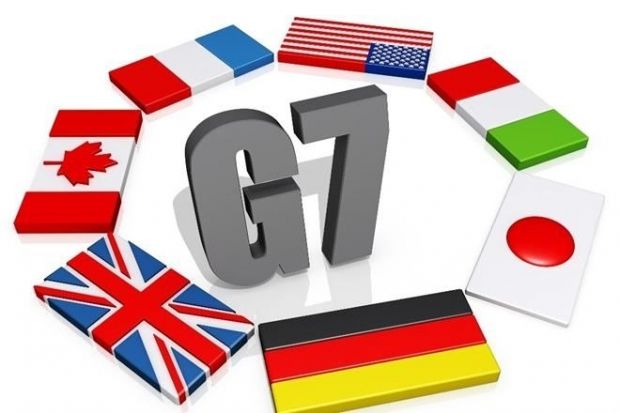 Photo from minfin.com.ua
At the meeting, the Energy Ministers from the most developed countries of the world (G7) discussed the energy situation in Ukraine and the vulnerability of other European countries in this regard.
The ministers urged the World Bank and the IMF to "join in a  common effort to help Ukraine and other vulnerable European countries," primarily in the energy sector.
At the same time, the Group of Seven expects Ukraine to further reform the energy market to ensure better competition.
German Economy Minister Sigmar Gabriel drew the attention of his colleagues to the fact that the G7 had to be tuned to the long-term support of Ukraine.
In addition, U.S. Energy Minister Ernest Moniz suggested the European countries to import liquefied natural gas from his country.
As reported earlier, the Group of Seven and the International Monetary Fund considered the possibility of increasing financial assistance to Ukraine, which is teetering on the edge of possible default.