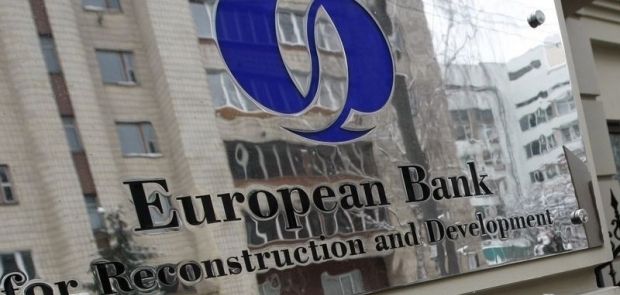 REUTERS
"Today, we expect that the GDP in Ukraine will decline by 7.5% in 2015. It means that the previous forecast made in January 2015, when we expected the reduction in economic growth by 5% has been worsened," the report says.
According to the EBRD, in 2015 the Ukrainian economy will face a pressure due to the destabilization in the eastern regions, austerity, jumps in energy tariffs and the continued reduction in lending, as well as the depreciation of the national currency.
"If the security situation does not deteriorate and the IMF program continues to be implemented, and other significant risks don't materialize, Ukraine will see a recovery of economic growth by about 3% in 2016. More rapid and successful reforms and easing of the geopolitical risks could improve the forecast of growth," the report reads.
As UNIAN reported earlier, the World Bank downgraded its forecast for a reduction of Ukraine's economy to 7.5% from the 2.3% it predicted in January 2015, and estimated the decline of GDP by 6.8% in 2015.
The Cabinet of Ministers is considering three scenarios for the development of Ukraine's economy in 2015, with the most pessimistic scenario being for the economy to decline by 11.9% with inflation at 42.8%. Under that forecast, the decline in exports will amount to 16.6%, or $54.5 billion in 2015, and imports - 22%, or $55 billion.
According to the optimistic estimates, the volume of exports in 2015 compared to 2014 will fall by 7%, to $60 billion, and imports by 10.7%, to $63 billion.
The key creditor of Ukraine, the International Monetary Fund, has confirmed its previously published forecast of a reduction in the size of Ukraine's economy by 5.5% in 2015.
The decline of GDP in Ukraine in 2014 compared with the previous year, without taking into account the annexed territory of Crimea and part of the Donbas conflict zone, amounted to 6.8%.
In 2014, the nominal GDP as a whole amounted to UAH 1.567 trillion, according to the prices of the previous year it amounted to UAH 1.365 trillion.