Ukrainian energy policy 'one of most inefficient in Europe' says US ambassador
U.S. Ambassador to Ukraine Geoffrey Pyatt has said Ukraine has to review its energy rental rates, as well as separate out production, transportation and sales of gas in Ukraine.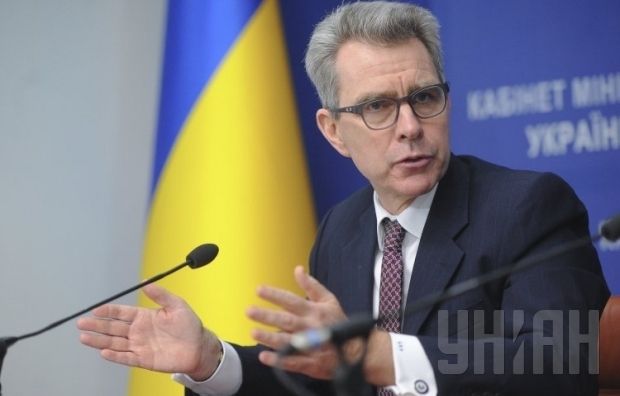 UNIAN
Ukraine's current energy policy is one of the most inefficient among European countries, which translates into a high level of corruption and the economic slowdown, said Pyatt, who is also a representative of the U.S. Bureau of Energy Resources, Radio Liberty has reported.
"It is no coincidence that Russia is using its gas and oil, its energy to influence Ukrainian politics. Ukraine's independence has been neglected during the past two decades," Pyatt said.
Pyatt said he appreciated the work being done by the Prime Minister Arseniy Yatseniuk and his team. According to the ambassador, the trend is positive: utility tariffs have been increased while vulnerable groups of population have been provided with state subsidies.
Pyatt also suggested that there be a revision of rental rates, as well as the separation of the production, transportation and sales of gas into different companies in Ukraine.
The cabinet is also developing "reverse" gas supplies routes from Europe to reduce Ukraine's dependence on Russian gas.
If you see a spelling error on our site, select it and press Ctrl+Enter