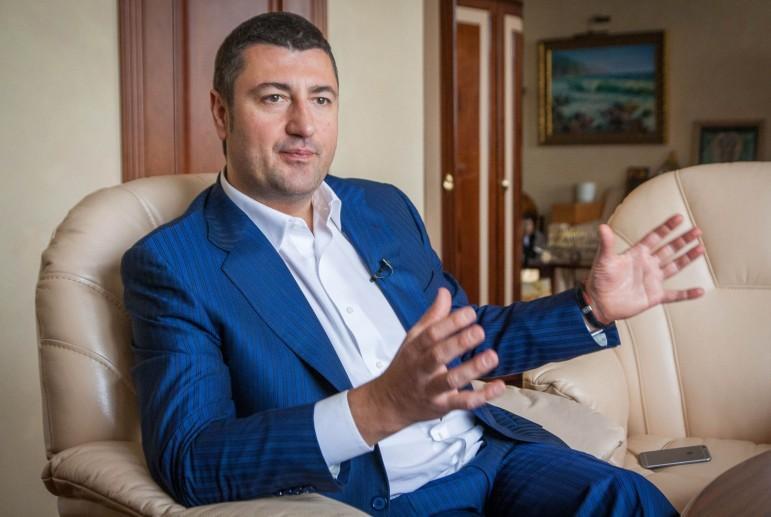 Photo from UNIAN
Businessman Oleg Bakhmatyuk, owner of Ukrlandfarming Agroholding, did not appear in the list of wealthiest Ukrainians by the Novoye Vremya magazine. The list is topped by famous Ukrainian billionaires, while in its bottom are those whose wealth estimates at a little over $50 million.
NV magazine together with the Dragon Capital investment company presented the annual ranking of the 100 wealthiest Ukrainians. Rinat Akhmetov, Viktor Pinchuk and Vadym Novinsky are on top of the list, as in the previous year. The total weight of Ukraine's Golden Hundred is $34.8 billion, with $30.6 billion in top 50. Oligarch Rinat Akhmetov remains the leader of the ranking. He owns more than a quarter of all assets of 100 wealthiest Ukrainians. Akhmetov's capital is 189 times larger than that of a businessman who took the 100th spot. The assets of the 100 wealthiest Ukrainians are equivalent to 23% of Ukraine's GDP.
The results of the latest ranking by Novoye Vremya broadly coincide with the April ranking of Top 100 wealthiest Ukrainians by Focus magazine, which has been published for the twelfth time – the list is also headed by Rinat Akhmetov, while at the bottom are those whose wealth reached the mark of $50 million. It is interesting to note that the agrarian businessman, Oleg Bakhmatyuk, who before the war and the economic and banking crises – in 2013 – took 6th place in the Focus list, did not get on the list of the wealthiest Ukrainians.
Bakhmatyuk was excluded from the list of the wealthiest Ukrainians after losing part of his assets in the annexed territories in Crimea and the occupied territories in Donbas, as well as due to a banking crisis during which the National Bank of Ukraine closed 100 out of 180 Ukrainian banks, including two owned by Bakhmatyuk – VAB Bank and Financial Initiative Bank. Back in 2013, the independent agency "IBI-Rating" defined the credit rating of "CB Financial Initiative" and the credit rating of nominal interest bonds of C series at uaBBB + with the outlook "stable". But in 2015, these banks were withdrawn from the market in line with the decision of the NBU, along with most Ukrainian banks. Bakhmatyuk lost his position not only as a billionaire, but also as a millionaire – apparently, he did not get on the list, since his assets are worth less than the $50 million.
Oleg Bakhmatyuk now owns Ukrlandfarming, whose enterprises are present in 22 regions of Ukraine, employing about 27,000 people.