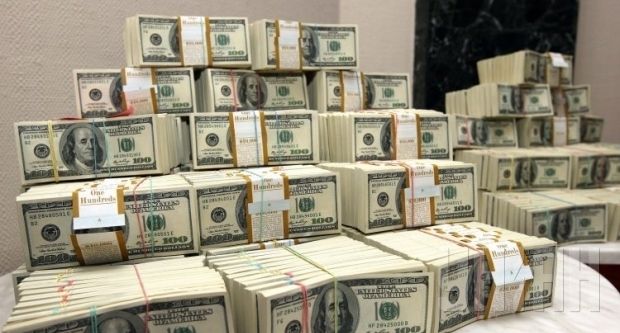 UNIAN
Talks on restructuring Ukraine's debts have been going on since March, but stalled recently when creditors again said they would not accept any reductions in the principal debt.
Kyiv, in turn, said it would stick to its position and negotiate a debt restructuring on its own terms, accusing the creditors of lacking "good faith."
"We want to pay our debts, but on the conditions that are proposed by the Government and by the Ukrainian state," Ukrainian Prime Minister Arseniy Yatseniuk tweeted on Wednesday.
But also on Wednesday the Ukrainian cabinet pushed a law through parliament that would let the government declare a moratorium on foreign debt repayments to certain creditors - though not big institutional ones like the IMF and World Bank.
"I think the situation is one in which there's going to need to be a combination of commitment to make the kind of sacrifice for this to work, and also enlightened self-interest," U.S. Treasury Secretary Jack Lew said at a conference.
Ukraine needs to restructure sovereign and state-guaranteed debt to cover a $15 billion funding gap, according to Reuters.
Much of the debt was taken on by Ukraine when it was under the government of ousted former President Viktor Yanukovych, whom the current government has accused of raiding state coffers on a grand scale, leaving the country's finances in a precarious state.